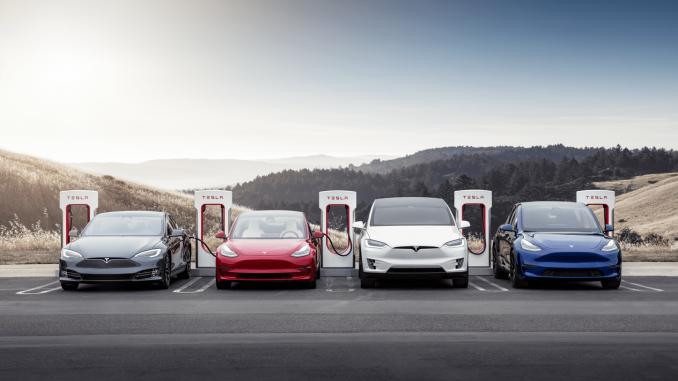 In 2020 J.D. Power ranked Tesla as the worst vehicle brand in the annual Initial Quality Study. The study measures the number of problems experienced per 100 vehicles (PP100) in the first 90 days of ownership.
With the methodology Tesla secured last place with 250 PP100, compared to top-ranked Dodge with a reported 136 PP100.
In the 2021 edition of the study, Tesla's quality according to J.D. Power has improved slightly to 231 PP100, enough to jump to third last in front of Chrysler (251) and Audi (240).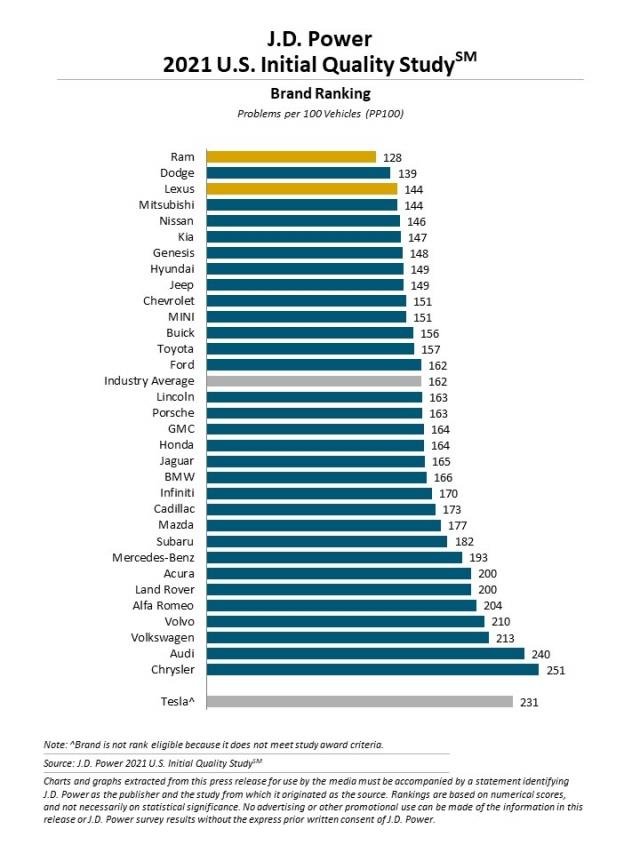 According to J.D. Power, the biggest problem across all brands was related to infotainment systems, and in particular smartphone connection as it relates to Apple Car Play and Android Auto connectivity.
"Owners want wireless connectivity, and the industry has responded. However, this has created a bigger technical challenge for both automakers and tech companies. Automakers generally are the ones facing the wrath of owners, but this is definitely a shared problem. Owners don't care who's at fault—they just want their phone and their vehicle to talk to each other," said Dave Sargent, vice president of automotive quality at J.D. Power.
Last year the publication said Tesla's problems were mostly the result of quality issues from the factory. No clarification was provided for Tesla's results in the 2021 study, but it is interesting that the biggest problem for legacy automakers is an area where Tesla excels.
Surprisingly the most reliable brand in terms of quality in the first 90 days of ownership was Ram, a first for the automaker after placing fourth in last year's study. In third place was Dodge (139) followed in fourth by Lexus (144).
Tesla's results require a small asterisks because according to J.D. Power the automaker doesn't allow them to survey owners in 15 states. As a result, unlike other brands who's results are based on a survey of owners in all 50 states, Tesla's sample size is smaller.