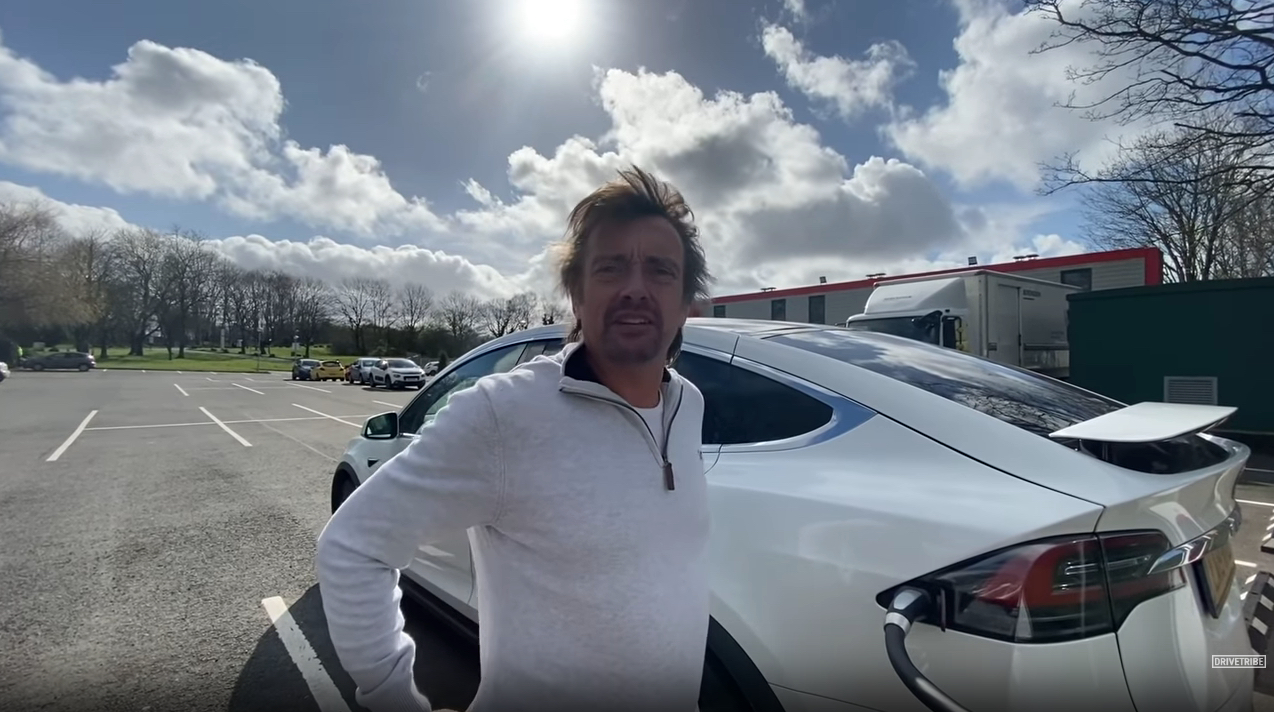 Last year former Top Gear host, James May, bought his first Tesla, a Model S, and gave it a rave review. Now another former Top Gear host has had his first experience of a long range road trip in a borrowed Tesla Model X.
Richard Hammond documented his 804km (500 mile) roundtrip drive with his wife as the cameraman cameraperson, and the humour lives up to the days of Top Gear in its prime.
The former Top Gear has his first Supercharger experience, where he compares "filling up" to a conventional gas station fill up. Hammond later admits he has "crippling" range anxiety during the trip as his display shows an estimated 1% state of charge remaining.
Check out the full video below for an entertaining look at Hammonds first road trip in a Tesla.