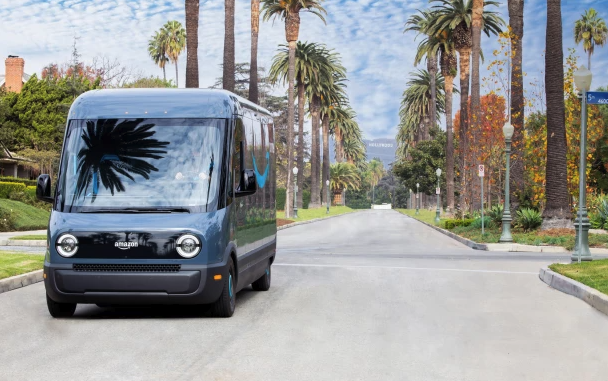 Amazon announced this morning they plan to roll out more Rivian electric delivery vans (EDV) across the United States over the next few months. The company is aiming to have packages being delivered in the zero-emission EDV in more than 100 cities before the end of the year.
The eventual goal is to have 100,000 Rivian electric delivery vans by the 2030. The deal between the two companies was first announced in 2019.
The retail giant has been testing the Rivian EDV since last year, with sightings of the EDV taking place from California to Michigan.
Now customers will see them in more than a dozen cities such as Baltimore, Chicago, Dallas, Nashville, San Diego, and Seattle, before expanding to over 100 cities by the end of 2022.
"Customers across the U.S. will begin to see custom electric delivery vehicles from Rivian delivering their Amazon packages, with the electric vehicles hitting the road in Baltimore, Chicago, Dallas, Kansas City, Nashville, Phoenix, San Diego, Seattle, and St. Louis, among other cities. This rollout is just the beginning of what is expected to be thousands of Amazon's custom electric delivery vehicles in more than 100 cities by the end of this year—and 100,000 across the U.S. by 2030," Amazon said in a press release.
Amazon didn't specify how many EDVs they will be using in these more than 100 cities, but the company has previously announced plans to have 10,000 on the road by the end of 2022.
Although Amazon has a contract for 100,000 EDVs, Rivian will also be supplying them to other customers. In an update to their website last year, the automaker said they would begin taking orders for the EDV in 2022, with the first deliveries taking place in 2023.
Rivian will also be using the EDV for its own mobile service fleet.