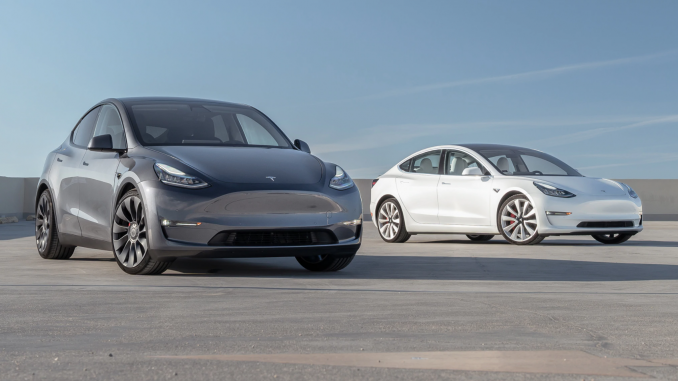 The popular German car subscription service FINN has announced plans to expands its operations to the United States early next year with a fleet of Tesla Model 3 and Model Y cars.
The company allows customers to rent vehicles for 6 or 12 month periods, with all expenses except fuel included in the monthly fee.
According to a press release, FINN will offer the Model 3 Long Range at a price of $949 per month for either the 6 or 12 month term.
The Model Y Long Range is just $100 more expensive at $1,049 per month.
The subscriptions come with a driving allowance of 850 miles per month, but customers can upgrade to 1,250 miles or 1,500 miles for an additional $109 and $189 respectively.
FINN makes it as easy as possible, even delivering the car to the customer's home or place of work. Customers also have 48 hours to cancel the subscription at no cost.
"Consumers are increasingly seeking subscription models across all industries" explains Max-Josef Meier, CEO & Founder at FINN. "FINN is applying this concept to cars by offering flexible car subscriptions with everything included but fuel. By subscribing, FINN makes driving a car as convenient as watching a show on Netflix."
The first subscription services will be in Eastern Pennsylvania including the Philadelphia area and New Jersey as early as February 2022.
There are plans to expand to several other states in the northeast next year.
FINN has grown rapidly since it was founded in 2019 in Germany. The company now has over 10,000 subscribers in its home country.