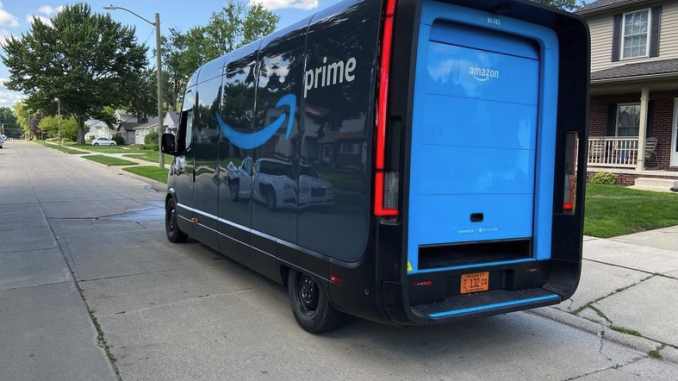 Online retail giant Amazon is making significant strides in zero-emission mobility. The company has announced an investment of over one billion euros in electric vans and trucks to support its European operation.
As reported by Reuters, the investment will span five years.
Amazon expanding Rivian electric vans to more than 100 US cities by the end of 2022.
Amazon said the new investment aims to accelerate its net-zero carbon goal, which it hopes to achieve by 2040. It will also encourage innovation in the EV industry and the growth of EV charging infrastructure.
The online retail company has about 3,000 electric vans in Europe. The figure will rise to 10,000 by 2025 courtesy of this latest investment.
Amazon said it delivered more than 100 million packages with zero-emission vans in 2021.
The electric vans will be joined by not less than 1,500 heavy-duty electric trucks. The latter will handle shipments to package hubs.
Amazon has a standing order of 100,000 electric vans from Rivian, in which it is a significant investor.
However, electric van supply is becoming a hot issue among logistics companies as Walmart has blocked Canoo from selling EVs to Amazon.