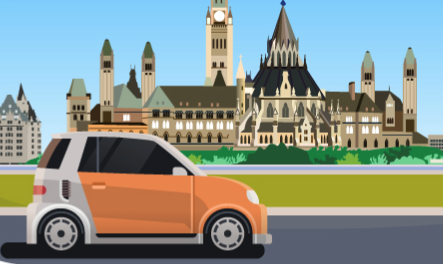 Nearly 50 per cent of Canadians are ready to buy an electric vehicle, at least according to the May 2022 Mobility Consumer Index.
In this latest version of the Ernst and Young Global Ltd poll, 46 per cent of Canadians are now ready to buy an EV.
This is up 11 per cent from the same poll Ernst and Young completed in 2021.
Regionally, the breakdown follows many of the same trends we have seen in other polls. British Columbians led the charge with 54 per cent. In contrast, the Prairies saw a response of only 25 per cent.
Some other interesting tidbits include:
80 per cent noted that they would be willing to pay a premium for the EV they want.
Nearly 66 per cent stated they would pay more than 20 per cent more than a traditional combustion vehicle.
40 per cent cited the environment as the top factor influencing their buying decision
While 36 per cent noted that a lack of charging infrastructure was a significant barrier.
Ernst and Young's automotive leader Jennifer Rogers had this to say about the results.
These findings mark a tipping point in the car-buying market. Despite the drop in consumer travel over the past two years, preferences for car ownership — especially EVs — are growing stronger.
Canada is leading the America's in terms of appetite to buy an EV. The US only had 29 per cent, while in another commonwealth country, Australia, the number was 38 per cent.
However, Italy, Spain, Norway, China, South Korea and Singapore were ahead of Canada in terms of people wanting to buy EVs.