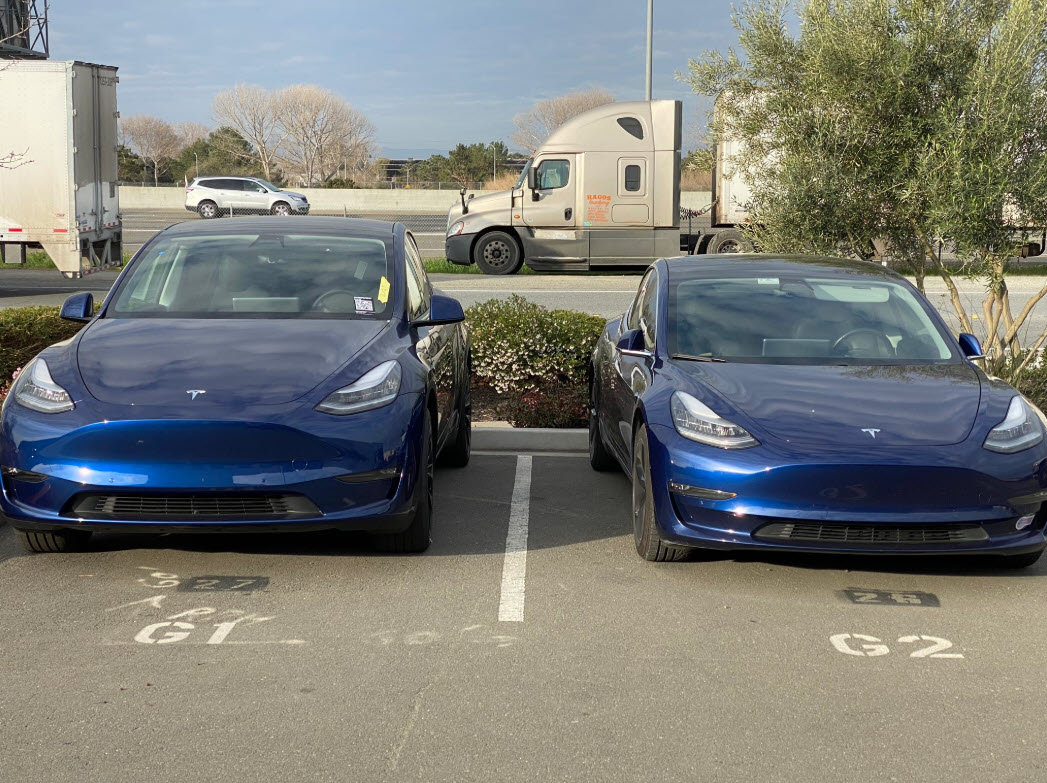 We can now say that the first deliveries of the Tesla Model Y will begin this month, with the first lucky customers getting theirs as soon as March 15.
Just a few days ago we got our first glimpse of the spacious rear cargo area with the trunk hatch open.
Now mrleetesla has been able to get some great photos giving us the first detailed look at the electric crossover interior.
Front Row
Looking at the driver and passenger seats and the rest of the front of the interior, it appears to be much like the Model 3.  It is important to note that the front seats in these photos appear to be pushed almost as far back as they can go, as well as reclined as you can clearly see all of the center console, and the seat rails in the pictures from above (click images to enlarge).
Rear Row
It is not until you head into the back seats before you begin to notice some considerable differences. The first is the noticeable wider middle seat on the rear bench, which should be able to comfortably fit a grown adult. The extra space will also make it much easier to fit 3 car seats across the back seat of the Model Y.
We can also see that the USB-A ports that come in the Model 3 have been replaced with USB-C ports in the rear of the center console.
If the front seats were in the correct driving position and not reclined, as mentioned above, it appears there would lots of legroom for rear passengers as well.
It is also a little disappointing to see the seat belt buckles still tucked into the seats. As any other parent will tell you, this configuration makes it much more difficult to get car seats in and out of the car. It also makes plugging in seat belts with booster seats almost impossible, therefore requiring the need of seat belt extenders.
Rear Cargo Area
The was also an additional photo of the rear cargo area, giving us a different look at just how much space is available back there with no 3rd row.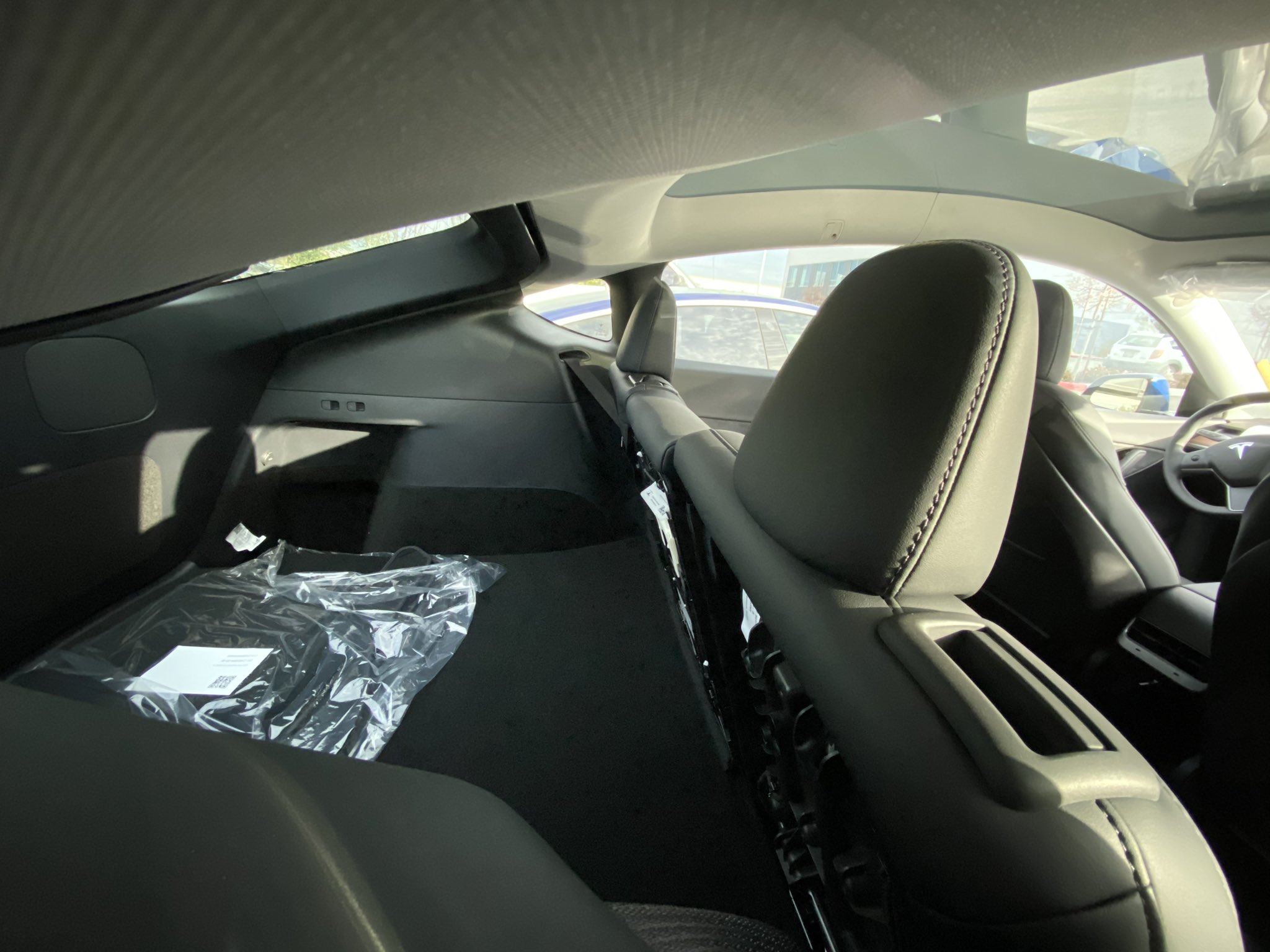 There is no doubt the we will be flooded with more up close images and videos once the first lucky owners begin receiving their Model Y crossovers.
What do you think of these photos of the interior of the Model Y? Let us know in the comments below.