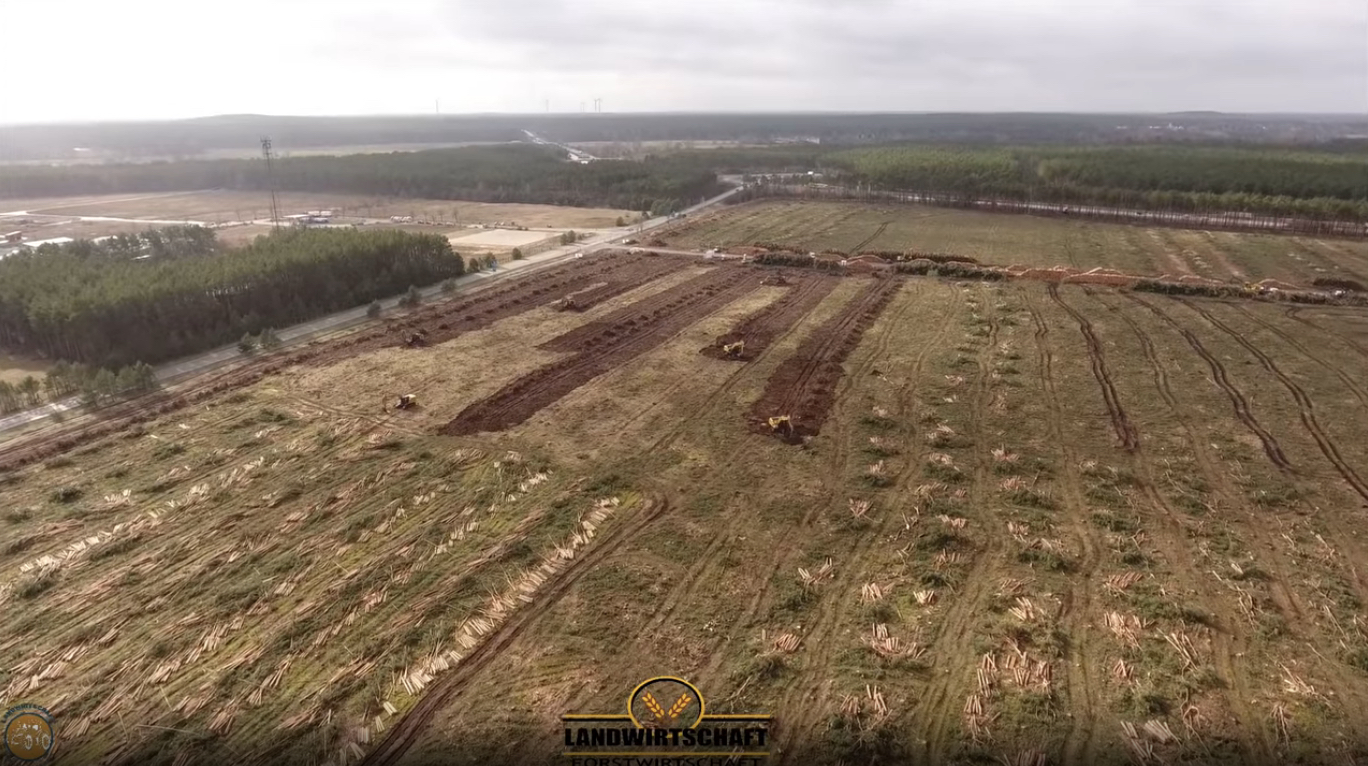 Soon after a German court rejected an application from an environmentalist group earlier this week, Tesla has now officially completed the tree clearing activities at the site of the future Gigafactory Berlin.
Even before the court challenge, Tesla had promised to plant a diverse forest with 3 times as many trees at a different location, but that wasn't enough to satisfy local environmentalists.
This was also despite the fact the trees being cleared were planted as part of a tree farm and meant to be cut down and made into cardboard.
Recent drone footage from the site shows confirms the news, showing a clear outline of what the future site will look like.
The plans call for Giga Berlin to be complete and operational by 2021. It remains to be seen if Tesla will be able to build Giga Berlin in the 10 months it took to build Giga Shanghai.
Tesla hopes to eventually produce 750,000 electric vehicles at the plant, with the first cars coming out of Giga Berlin being the new Model Y.