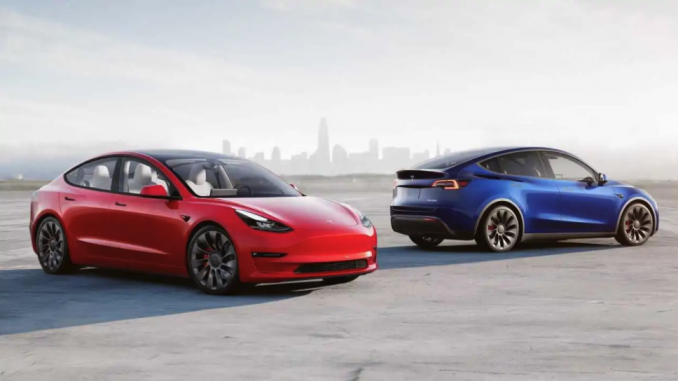 With just over a week left in September, that means the third quarter is also about to end. Industry analysts are expecting Tesla to deliver around 220,000 vehicles in Q3, a number that would set another new delivery record for the automaker.
If they are able to achieve that figure it would be thanks in part to the impressive sales in Norway. The country with the highest rate of electric vehicle (EV) adoption in the world loves Tesla, and in particular the newly introduced Model Y.
According to registration data up to September 20, 2021, Tesla has sold 5,676 cars in the third quarter. The next closest competitor is Volkswagen with nearly half that number – 2,930.
Audi (2,542), Hyundai (2,269), and Ford (2,119) round out the top 5 EV sellers in Norway in Q3 2021.
The numbers are particularly impressive considering Tesla had zero registrations for the first one and a half months of the nearly three month period.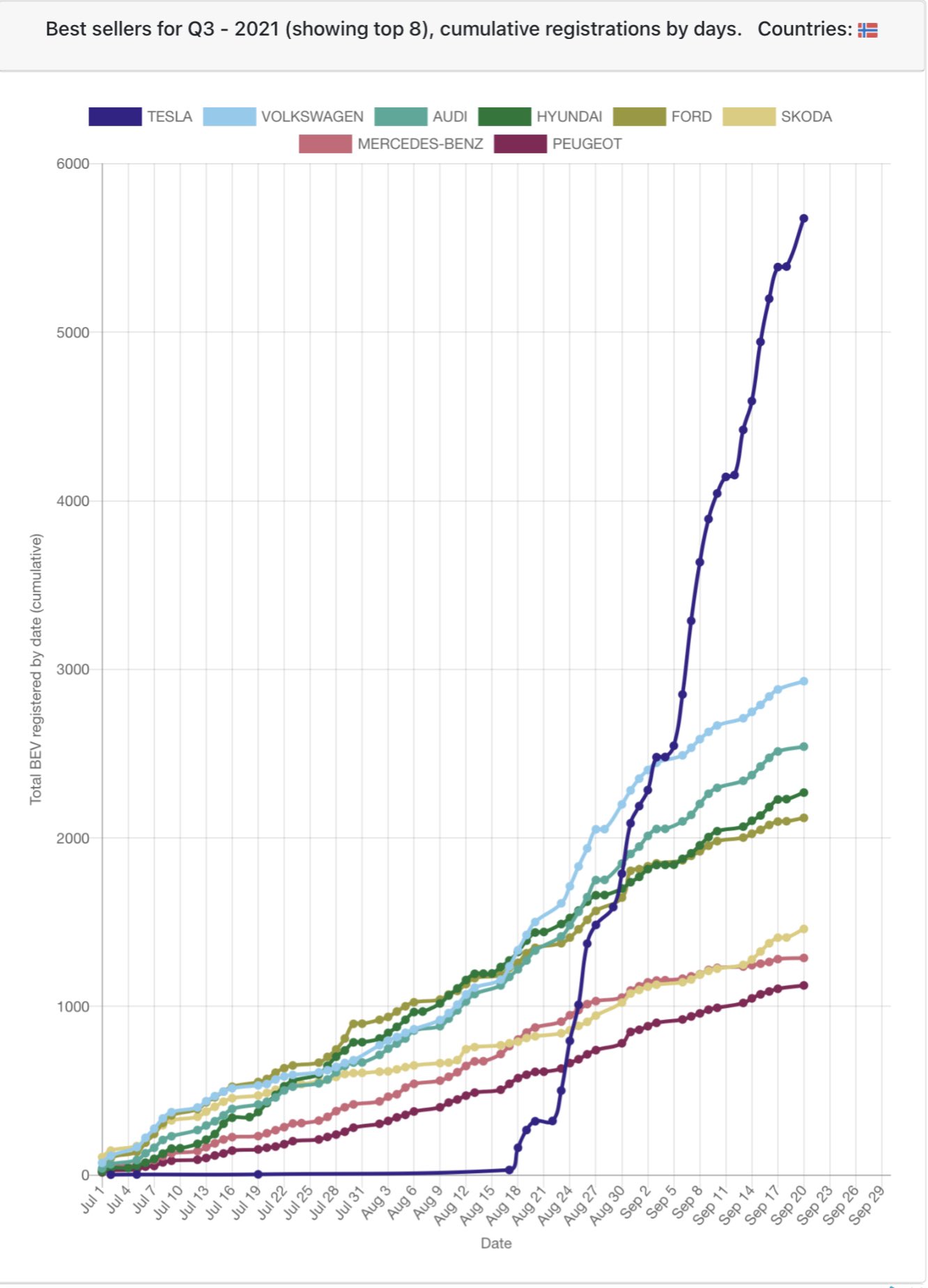 Even though the Model Y has only been available in Norway for less than one month, it has already rocketed to the top of the list of most popular EV in the third quarter with 4,084 registrations. That is nearly double the Ford Mach-E which took second place with 2,119 registrations.
The VW ID.3 came in third (1,658), with the Model 3 close behind in fourth place (1,592).
This gives Tesla a dominating 20.6% market share of all EV registrations in Q3. The next closest is VW with 10.6% market share.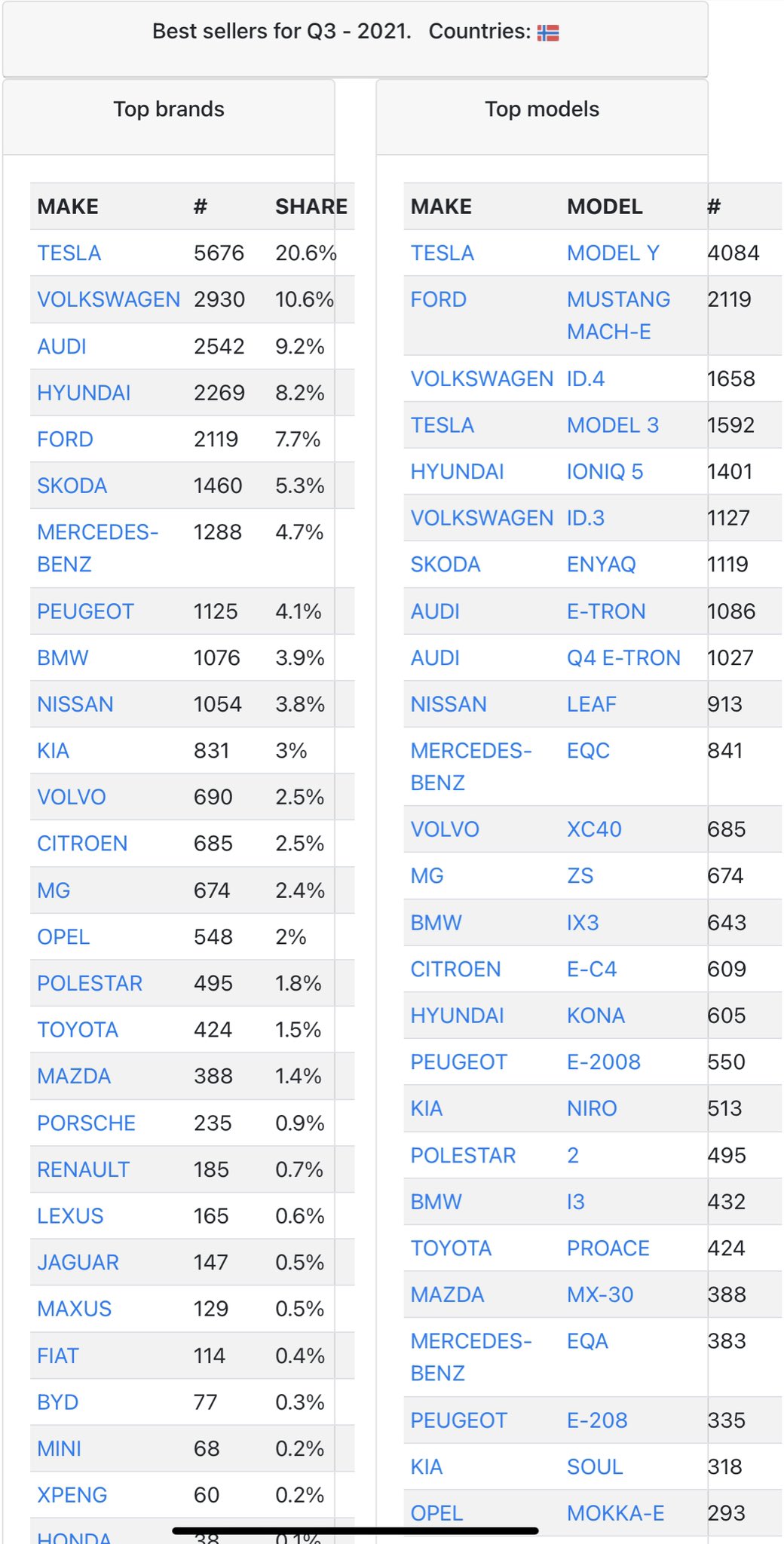 These numbers should only increase over the coming days as Tesla is well known to have a major push of deliveries in the final days of a quarter.