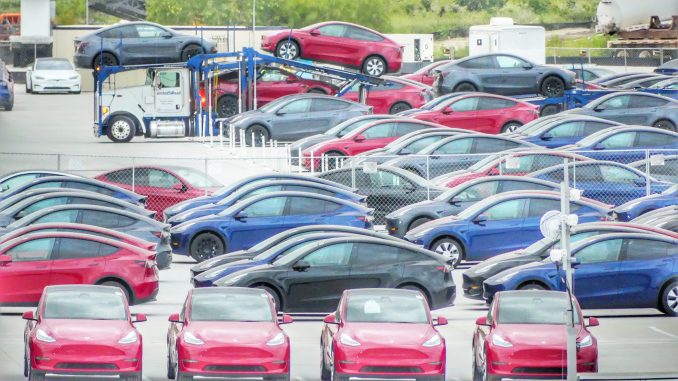 Tesla is used to its cars topping sales charts worldwide. The latest feat is China, where the Model was the best-selling premium SUV in August. It has also snatched the crown for 2022, as reported by Tesmanian.
According to the China Passenger Car Association, Tesla shipped 76,965 cars from Giga Shanghai in August. It exported 42,263, comprising the Model 3 and Model Y. The remainder, 34,502, were sold locally. 31,112 Model Ys were delivered in the country, a 168 percent increase from the 11,576 units delivered in August 2021. It allowed Tesla to claim the country's best-selling luxury SUV for the month.
The Mercedes-Benz GLC came a distant second with 14,557 units. Audi was in third place, with 13,792 units.
Altogether, Tesla has sold 172,418 Model Ys in China in 2022 till August. This was 187.84 percent better than last year when it sold 59,900 in the same period. Mercedes-Benz again came a distant second with 101,200 units sold. Audi moved 99,001 units.
The gap between Tesla is likely to expand in September as CPCA reports that the bulk of this quarter's sales would occur next month.
Tesla commissioned its 9,000th Supercharger on mainland China just days ago.
In the overall SUV segment, the Model Y came second only to BYD, which sold 42,477 units of its BYD Song in August and 242,834 from January to August.
Fellow American automaker GM has been following Tesla's winning ways in China. The legacy carmaker will set up a direct-to-consumer sales channel in the country.