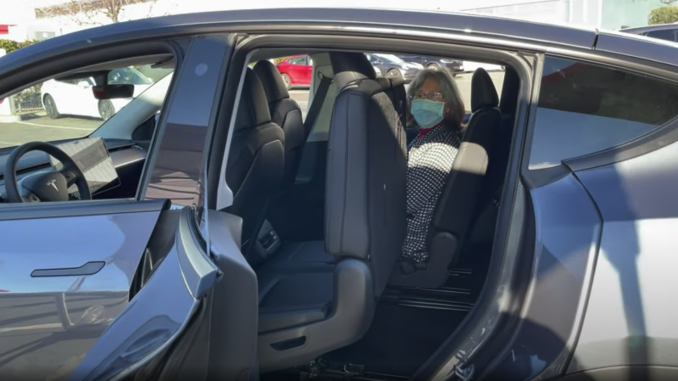 As more and more people venture out to Tesla Showrooms this weekend, we are getting a better idea of how functional the third row in the Tesla Model Y is.
On Thursday we showed you a series of pictures that showed the amount of legroom and headroom with the second and third row in various positions. Now Jason Chang, a 7-seat Model Y reservation holder has shared a video showing what it's like to get in and out of the third row.
The video, taken at the Fremont factory showroom, kicks off with the second row pushed forward and up to allow access into the third row. As you can see, there is ample room when compared with other similar 7-seat configuration SUVs.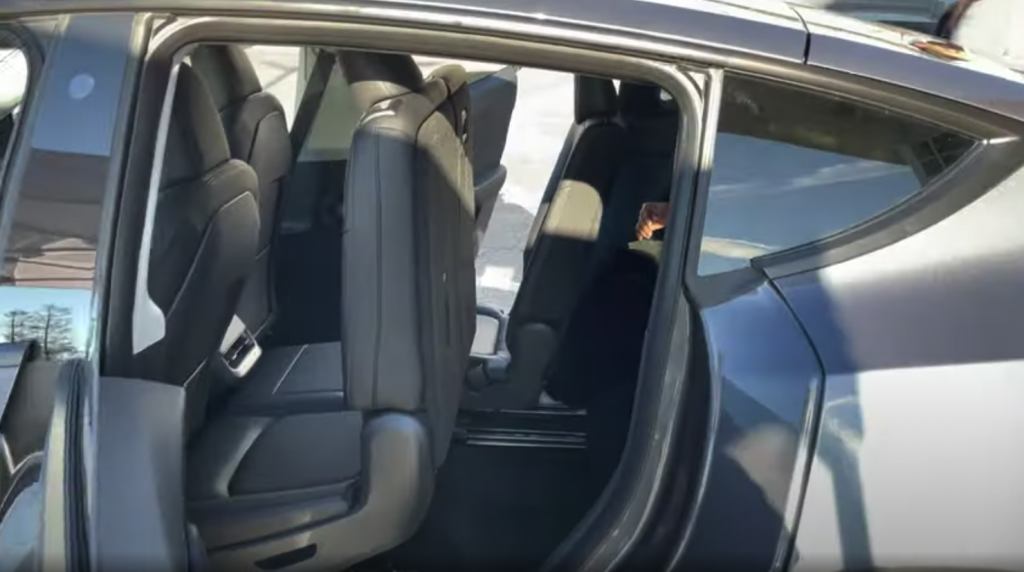 The video continues with Chang, who is 5'7″ tall, trying out the various seating positions, also showing off the amount of legroom and headroom. We also get a good demonstration from the Tesla Sales Advisor on how to slide the second row out and put it back in position.
In what we have seen so far of the 7-seat configuration, it appears to be a great upgrade for the price ($4,000 CAD/$3,000 USD). This is especially the case for families with young kids, freeing up space in the second row for adults.
We also shared with you yesterday the ingenious design trick that allows for a flat rear cargo area with the third row folded down.
Check out the full video below. Will you be ordering a 7-seat Model Y? Let us know in the comments below.