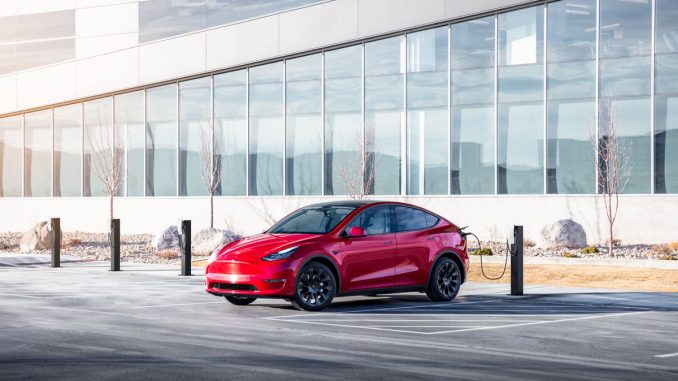 Tesla is seeing an increase in demand for the Model Y in both Canada and the US as delivery wait times for the electric SUV have extended into the second quarter in both countries. At the same time, Model Y existing inventory levels in the US are at near all-time low and approaching single digits.
For most of last year the Model Y had extended delivery wait times, sometimes approaching a full year. However towards the end of the year that started to change and customers ordering a Model Y could receive their new car in as little as two months.
That was followed up at the start of the new year with significant price cuts to the Model Y, as much as 20%, which increased demand for the electric SUV dramatically. So much so that Tesla has since raised the price in the US three times since then by a total of $1,500.
All of this has translated into longer delivery wait times in both Canada and the US. According to an update to the online Design Studio this week new orders for the Model Y Long Range are now estimated to be delivered between April and June 2023. The Performance variant still has an estimated delivery date of March to April.
The demand is also having an impact on Tesla's inventory levels. On the same day that Tesla announced the price cuts last month there were 1,309 Model Ys in existing inventory, according to a tracker created by Matt Jung (@Mattjungphoto). As you can see in the graph below the price cuts had an immediate effect with nearly 1,000 inventory vehicles selling in a single day.
Levels have continued to drop, and are now in the low teens and approaching single digits.
https://twitter.com/DriveTeslaca/status/1625935307869933570
One of the big reasons for this increased demand for the Model Y is obviously the price cuts, which made all variants eligible for the $7,500 tax credit in the US. That credit is only guaranteed until the end of March, at which time the federal government will be releasing new battery sourcing requirements which could change what EVs are eligible. This is likely why US inventory levels are so low, but there is still an ample supply available in Canada, where it is not eligible for the federal iZEV incentive (but is at the provincial level in some provinces).
Something else which should drive demand higher still is the fact the Model Y is once again eligible for California's $2,000 Clean Vehicle Rebate Project. California is Tesla's biggest market in the US, and the Model Y was the best selling vehicle in the state last year.