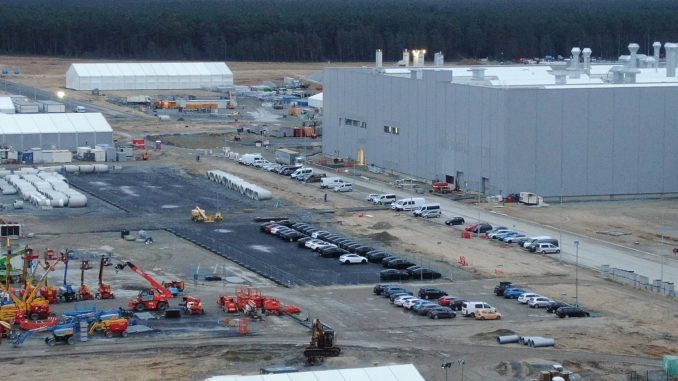 Tesla was hoping to receive their final approvals and begin production at Giga Berlin before the end of 2021.
While that didn't happen, the approval is expected to be granted soon, and with it rumours are circulating that Tesla could begin deliveries as soon as this month.
Drive Tesla has spoken with two customers who have Model Y Performance orders in Europe. In both cases, they have been told to arrange their final payment in preparation for delivery.
No delivery dates are available in their accounts, and a VIN hasn't been assigned, but Tesla does not ask for final payment if there is no car to deliver soon.
It is possible these cars could be imported from Giga Shanghai, but Tesla only started selling the Performance variant in China last month. They have also not exported any to other markets that we are aware of.
We have also previously reported that Giga Berlin will begin production with the high margin Performance variant, as evidenced by the loaded car carrier spotted leaving the factory last week.
While nothing has been confirmed, the chances of Tesla delivering some cars in January is growing.
In another sign that Tesla is ready to begin deliveries as soon as possible, 33 newly built Model Ys were seen in an unfinished parking lot at Giga Berlin today.
The cars were spotted in a drone flyover by Tobias Lindh.
The 12 Model Y from my Video last Wednesday were transported away before the weekend.

Today there are 33 Model Y parking at #GigaBerlin pic.twitter.com/zqAeb8A4m1

— Tobias Lindh (@tobilindh) January 5, 2022