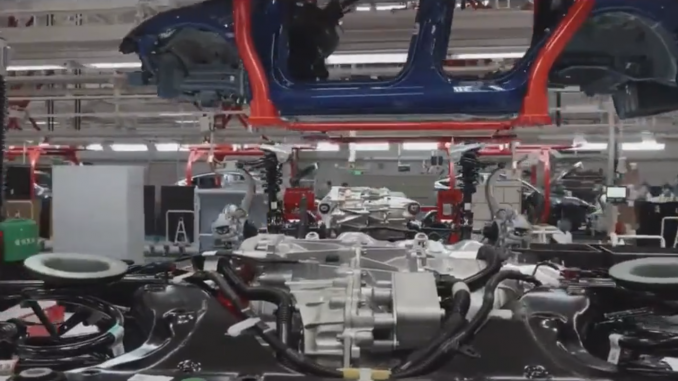 Tesla China has released a new video giving us an inside look at Giga Shanghai's amazingly complex Model Y production lines.
The video was originally shared by the automaker's social media team on Weibo and reposted to Twitter and YouTube by Tesla fans. Although the video is less than 40-seconds long, it shows off Tesla's 'alien dreadnought' technology inside the factory with hundreds of robots working in unison to build a Model Y vehicle.
Seeing the production lines in action like this gives us a true appreciation for what CEO Elon Musk has said many times that mass producing a vehicle at scale is "insanely difficult."
Even though the video is sped up, we also gain an understanding of how Tesla is able to produce thousands of cars each and every day. According to their latest Q2 2021 earnings report, Giga Shanghai has been able to ramp up to a production rate of more than 450,000 vehicles per year.
You can check out the full video below