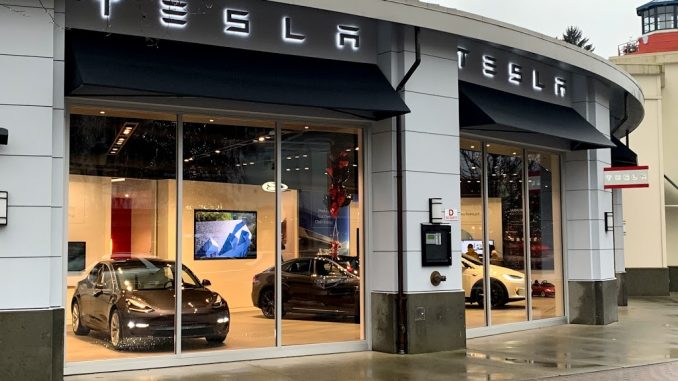 If you are on the fence about adding the 7-seat configuration to your Tesla Model Y, you can see one for yourself if you live in Vancouver.
The Tesla Park Royal store in West Vancouver now has a metallic blue 7-seat Model Y on display in their showroom. While the vehicle isn't roped off, customers are unfortunately not allowed to sit in it.
The electric SUV is equipped with optional 20″ Induction wheels, and still features the original center console and headlights. It does however feature the new heated steering wheel.
According to staff at the Tesla Park Royal showroom, deliveries of the 7-seat configuration are scheduled to begin very soon.
We are still waiting for an update on Standard Range Model Y deliveries, which have been delayed all across Canada. We suspect the reason for the delay is Tesla working to get the vehicle to qualify for the federal iZEV rebate.
If you go to check it out for yourself, post some photos and tag us on Twitter.