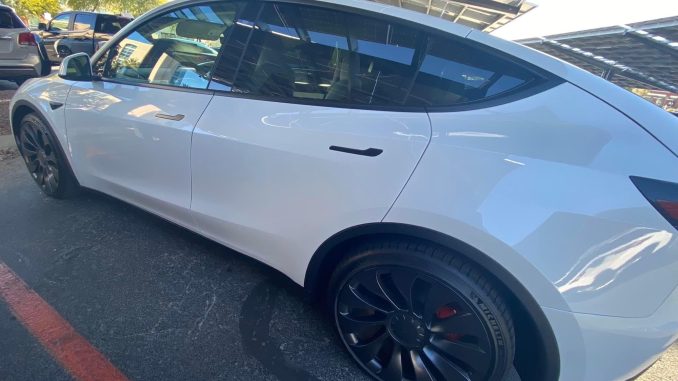 Tesla has made a big change to the Model Y Performance, and just in time for those taking delivery of the car in colder climates.
The top-of-the-line electric SUV now comes with Michelin Pilot All Season 4 tires.
The information comes from Geri Deitchler, who shared a photo on Facebook of her December built Model Y Performance that was delivered on Friday sporting the new wheels.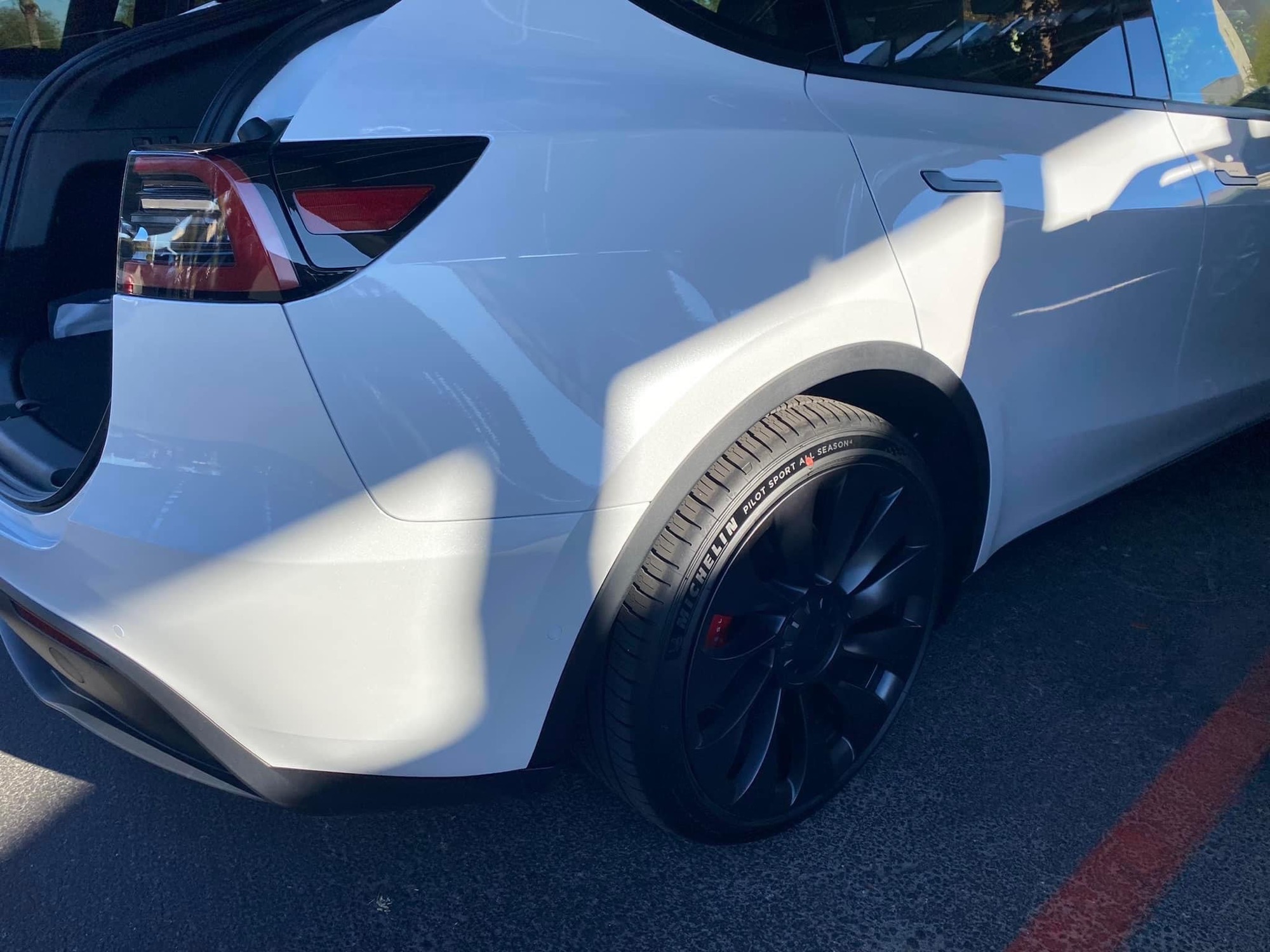 It appears this tire setup won't be limited to deliveries in colder climates, as Deitchler lives in Las Vegas.
The tires are also still staggered, 255/35/21 in the front and 275/35/21 at the rear.
UPDATE Dec 10 10:30am PST: The new tires have now reached Canada.
https://twitter.com/DriveTeslaca/status/1469373529594359811
Until now the Performance variant of the electric SUV came with matching high performance summer tires – Pirelli P Zeros.
This forced new owners to have to spend a few thousand dollars soon after taking delivery to buy all-season tires and new rims.
Now you can save that money to spend on other Tesla accessories (head to our deals page for discount and coupon codes to save even more).
If you experience frequent snow and cold temperatures you are still required to get a dedicated set of winter tires.
AMD confirms Tesla Model S/X include their latest Ryzen processor and RDNA 2 GPU
Source: Reddit