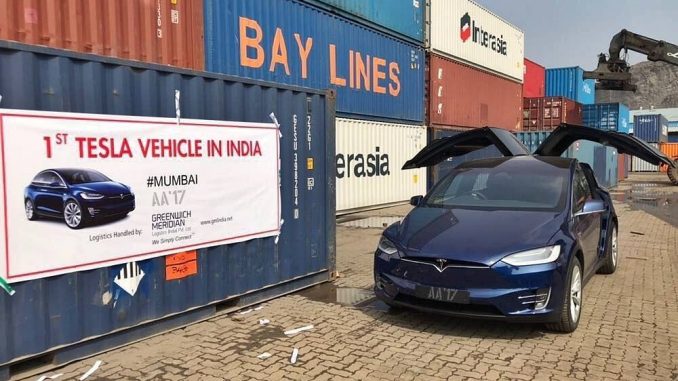 After months of lobbying by Tesla and other electric vehicle (EV) automakers, India is preparing to make a decision on whether or not to lower import tax duties on EVs.
The import taxes would be lowered on the premise that Tesla would then set up a manufacturing facility in the country.
Shipment of Tesla Superchargers arrive in India as road testing continues
According to a report by the Economic Times, the proposal is currently before the respective government ministries, but the ultimate decision will be made by the Ministry of Finance's revenue department.
While some in the government want Tesla to assemble partially built cars in the country as part of the deal to reduce import duties, the automaker has said this is not possible.
Instead, the government is reportedly considering a temporary three-year reduction in import duties. In return, Tesla must provide concrete business plans on how it intends to set up a manufacturing presence in the country.
Under the current rules, the Indian government levies an import duty of 60% for EVs costing $40,000 or less, while for vehicles over $40,000, the levy is 100%.
BMW joins Tesla and calls for temporary import duty cuts in India on EVs
Source: ETNowNews