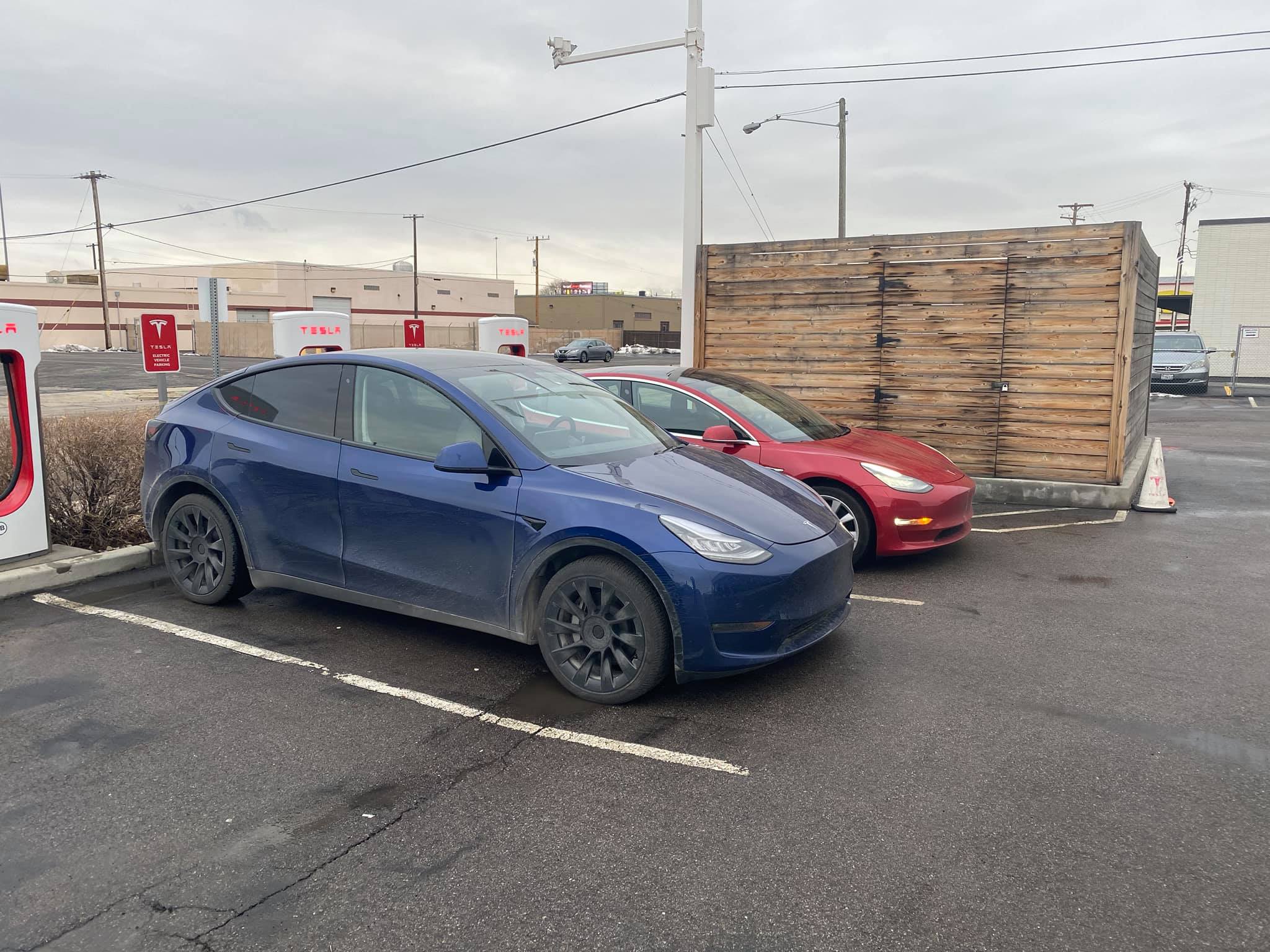 As the first deliveries of the Tesla Model Y crossover SUV nears, Tesla appears to be doing some intense cold weather testing of the vehicle across the US.
Last week we saw two Model Y prototypes at a Supercharger in Minnesota, and now what appears to be the same two Model Y vehicles were spotted in a hotel parking lot in -17°F (-27°C) weather, covered in snow (via Electrek).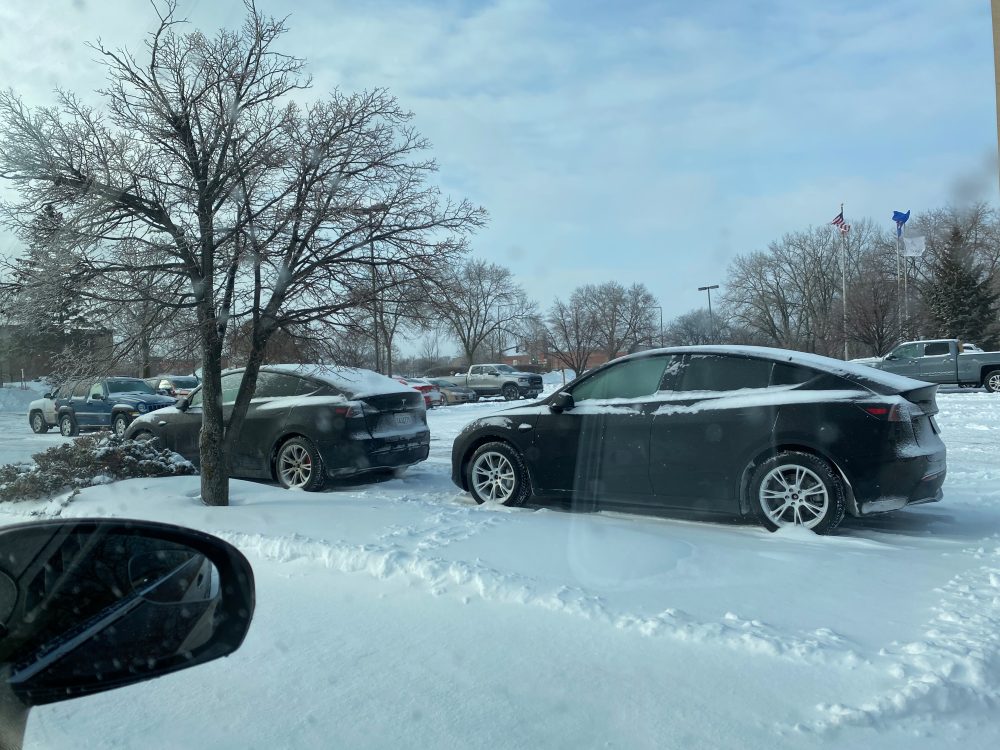 While not quite as cold, another blue Model Y prototype was spotted at a Supercharger in Salt Lake City. This prototype appears to have the same configuration as the Model Y spotted in California a few weeks ago with the new black turbine wheels.
Images via Nate Hiatt
Tesla initially planned for the Model Y to be released in late 2020, but that timeline was officially pushed in October to summer 2020 deliveries. It appears that even that timeline could be blown away, as reports late last year indicated deliveries could begin in Q1 2020. It is now rumoured the first deliveries will happen on January 29, the same day as Tesla's Q4 earnings call.