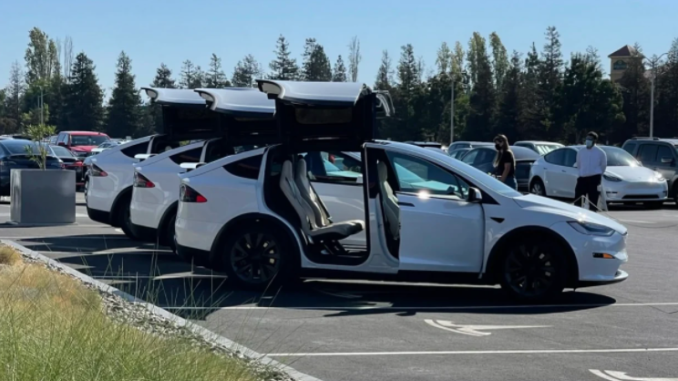 Tesla has recalled and replaced a single Model X as it was missing a bracket that reinforces the body.
Without the bracket, the Model X failed to meet the minimum loading requirements in the back seat. Thus, the recall happened.
The loading requirements are essential as, without it, second-row occupants may not be adequately restrained in an accident, increasing the risk of injury.
According to National Highway Traffic System Administration (NHTSA) documents first spotted by Carscoops, the Model X involved in the recall was one of a few pre-production five-seat Model X test vehicles.
Tesla built the vehicle to the specifications at the time in February. However, later testing and design changes added the bracket to meet regulatory requirements.
Due to an operational oversight on Tesla's side, Tesla released the vehicle from the factory for delivery without the bracket on board.
The customer took delivery of the vehicle on April 6.
Tesla has since provided the customer with a new Model X free of charge.
There is no risk or recall to any other Model Xs due to this issue.
You can read the full recall notice below.
RCLRPT-22V264-2283