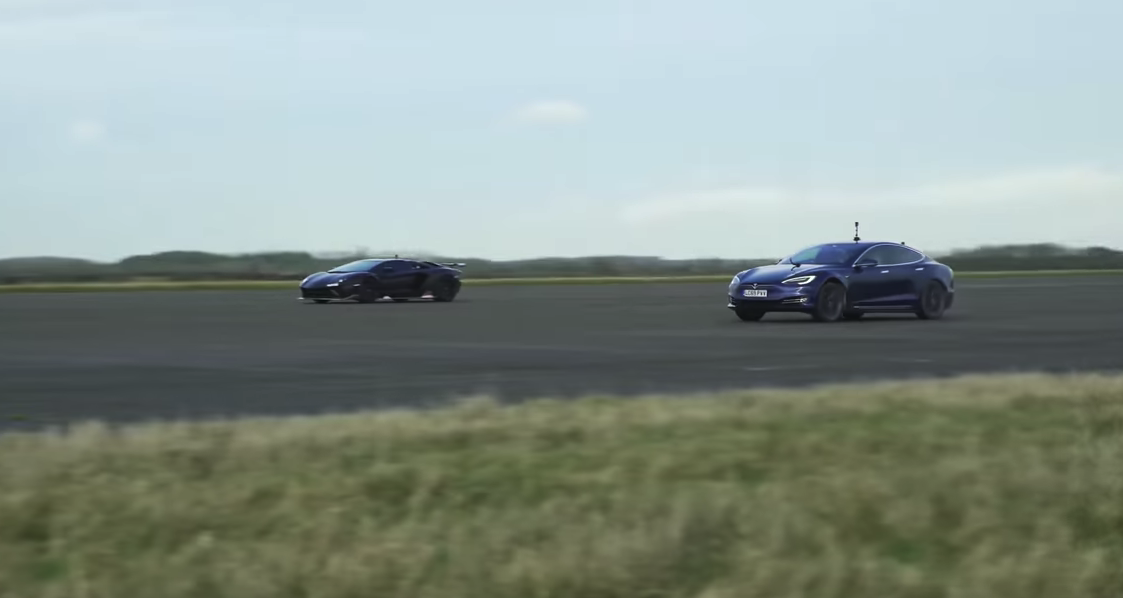 Everyone loves a good drag race, especially when it's between two seemingly mismatched cars. We've seen a few races before putting Tesla's flagship Model S up against the best Lamborghini has to offer.
Now the latest race sees Mat Watson in a Model S Performance go head to head against Yiannimize in his Lamorghini Aventador Roadster S.
Looking at the stats, Tesla's 4 door family sedan puts down 838 horsepower and 959 lb-ft of electric torque.
Meanwhile, the Lamborghini Aventador, a race-bred supercar features a 6.5 liter V12 with 740 horsepower and 509 lb-ft of torque.
Oh yeah, the Lamborghini comes in at more than 3 times the price of the top-of-the-line Tesla Model S Performance.
On paper, the Tesla Model S comes out ahead, but can the instant torque from the Tesla beat the top-end power of the Lamborghini?
Check out the full video below.