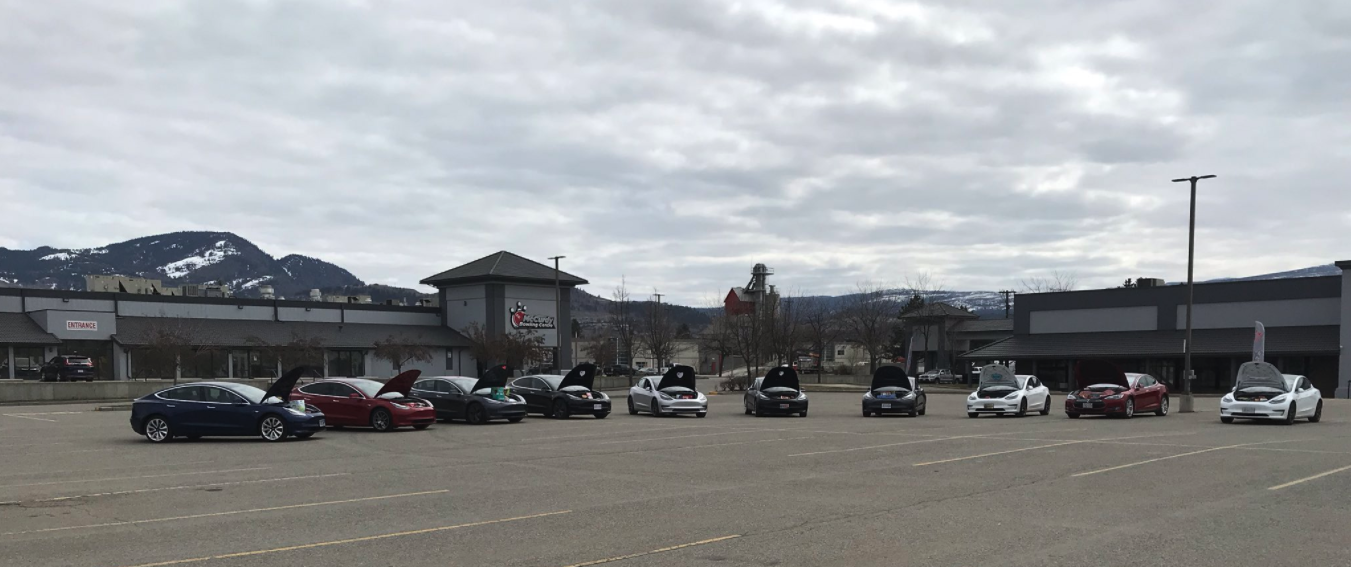 Ten members of the Okanagan Chapter of the Tesla Owners Club of British Columbia took to the streets yesterday to deliver much needed food to the Central Okanagan Food Bank.
Due to COVID-19 measures, the group is unable to have their usual social events, so instead the members filled their frunks with donated food.
A few more pics from our #fillyourfrunk day. Dropping off the food at the Central Okanagan Food Bank. The food bank director that met us there is coincidentally also a Tesla owner. pic.twitter.com/E5WZitqGum

— teslainvernon (@teslainvernon) April 4, 2020
Maintaining social distancing measures during the drop-off, the group delivered the food to the food bank director who is also, coincidentally, a Tesla owner himself.
And what is a Tesla meet-up without some photo ops, including the obligatory aerial footage.
Carey Missler from https://t.co/tSdo3L27yu came by and took some great arial footage during our #fillyourfrunk event. pic.twitter.com/NfMtIe5lZU

— teslainvernon (@teslainvernon) April 4, 2020
Featured image via Rich Teer