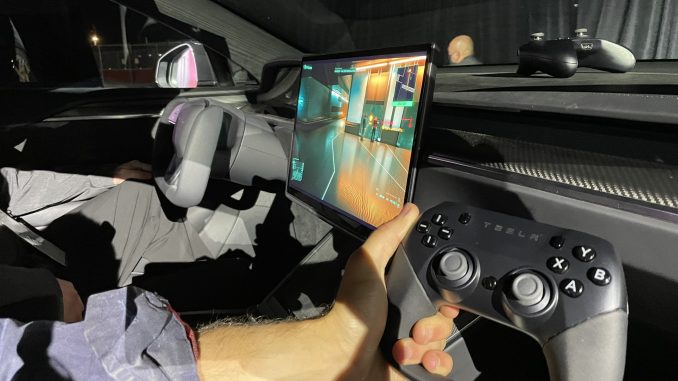 When the new refresh Model S and Model X were officially announced late last year, Tesla said the new car's infotainment system would come with "up to 10 teraflops of processing power."
Comparable to the latest home gaming consoles like the PS5, Tesla also said the new system would allow gaming from any seat with wireless controller compatibility.
What they didn't specify is that the wireless controller was going to come directly from Tesla.
At the special Model S Plaid delivery event last night, fans were able to test out the car's new gaming system by playing Cyberpunk 2077 with an all-new Tesla gaming controller.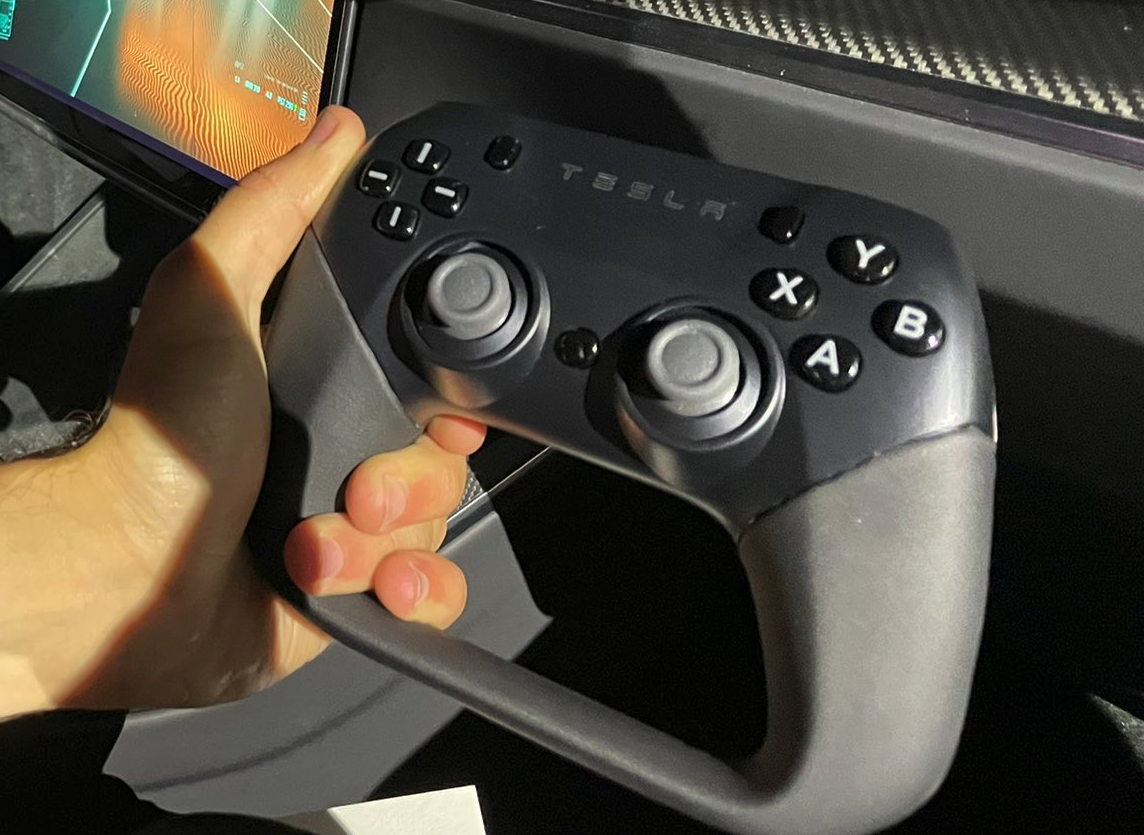 The Tesla gaming controller closely resembles the PS5 controller with a directional pad, four action buttons, and two analog sticks. It also features a closed-loop design that appears to give it a grip like a steering wheel for games like Beach Buggy Racing 2.
From information gathered at the event, it does not appear as though the controller will be included with the car. It has not showed up on the Tesla Shop yet, but it is expected to be added soon.
Here's a short video showing an attendee playing Cyberpunk 2077 with the new controller.
Live video of Cyberpunk 2077 in the new Model S. Yep, it's 60fps. In a car. pic.twitter.com/ETsQEQzcN7

— Ryan McCaffrey (@DMC_Ryan) June 11, 2021