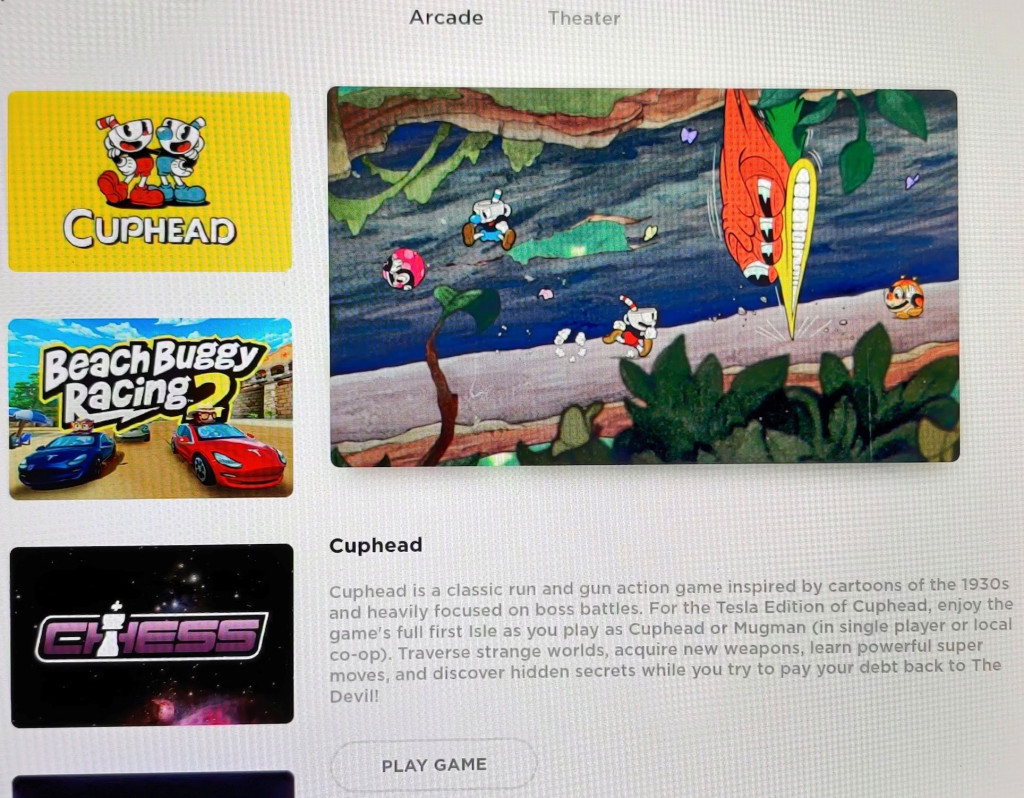 One of the features of Tesla vehicles that provides nothing in terms of safety or reliability, but plenty in terms of fun is the Tesla Arcade.
Save with big discounts at your favourite Tesla accessories stores, like 10% off at Tesmanian, TesBros and Nikola Pro, plus many more. Coupon codes at DriveTeslaCanada.ca/deals.
Released in its current form in March of this year, the Tesla Arcade houses video game classics like Asteroids, Missile Command, and more recently Beach Buggy Racing 2, Cuphead, Stardew Valley, and Fallout Shelter.
Until now, the games have been created by third-party game studios which have ported the games over to work inside Tesla vehicles.
As construction at the automakers newest factory in Austin gets underway, recent job postings on Tesla's website reveal they are recruiting in Texas to build their very own software team for video games.
According to the Tesla Careers page, the jobs include:
Get 10% off at Tesloid.ca or Tesloid.com with coupon code DTC10 at checkout. Quality Tesla accessories with FREE shipping across Canada and the US.
Of particular interest for fans of the game Fortnite, built on Epic Games' Unreal engine, is the Rendering Engineer posting, which said it wants "engineers that can write rendering engines like Unreal, not simply those engineers that use them as a black box."
Musk has previously hinted at games like Minecraft, Pokemon Go, and augmented reality games could one day make their way into Tesla vehicles as part of the Tesla Arcade.
Other recent job postings on Tesla's website, and elsewhere, have also hinted the automaker is already in the first stages of developing an app store.