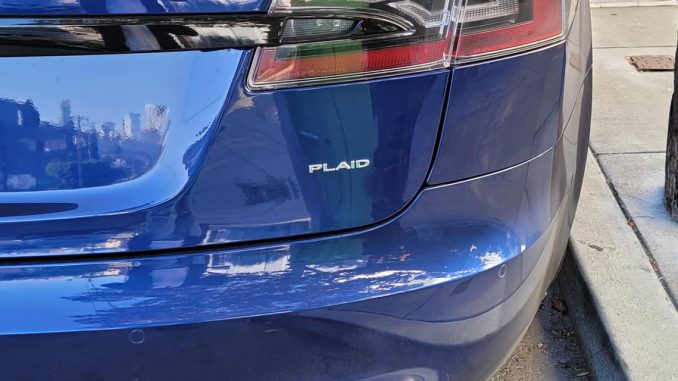 After taking customer feedback into consideration, Tesla has decided to honour original Model S Plaid pricing for those customers who placed an order for the now cancelled Plaid+.
Tesla Owners Club Taiwan founder Michael Hsu was upset that he was being forced to pay $10,000 more for his now converted Plaid+ to Plaid order, even though he reserved his car on Battery Day in September 2020. He took his frustrations to Twitter, asking CEO Elon Musk to honour the original Plaid pricing for customers who were seeing their orders converted to a different car through no fault of their own.
As Musk is well known to do, he responded on Twitter to say "Fair enough,", indicating they were in fact going to honour the original pricing.
Fair enough

— Elon Musk (@elonmusk) June 17, 2021
Just a few hours later, Tesla made it official.
In an email sent to employees, a copy of which was obtained by Drive Tesla, the automaker said all Plaid+ customers have already had their orders "changed to Plaid with original pricing."
Additionally, the email stated that if customers had added Full Self-Driving (FSD) to their orders at $8,000 USD (it has since increased to $10,000), that price will also be honoured.
That price change will only be converted 72 hours before delivery according to the email.
How this all came to be is a little complicated.
At Tesla's battery day event last year, the company announced the Model S Plaid, an all-new version of the electric sedan above the Performance variant. At the same time the automaker allowed customers to place reservations for the new car.
Fast forward a few months and Tesla surprises everybody by announcing the Plaid+, an even faster version than the already impressively spec'd Plaid. This meant that customers who had placed the order for the Plaid had been automatically converted to the Plaid+.
Fast forward another few months and Elon Musk surprises everybody again by cancelling the Plaid+ in a single tweet. This meant that customers who had placed an order for the Plaid+ would now be converted to the Plaid.
Complicating matters is that between these two dates, the Plaid had seen a $10,000 price increase. Since customers had placed orders for the Plaid+ as far back as September 2020, they thought they would receive the original, cheaper Plaid pricing.
Unfortunately that wasn't the case, and reservation holders were being told they would have to pay the new more expensive pricing.
Fortunately Tesla and Elon Musk did the right thing and fixed this unfortunate error.