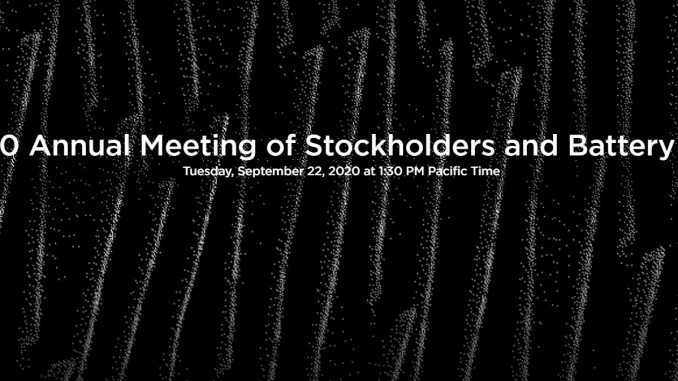 Multiple delays have forced Tesla's Battery Day event to be combined with the also-delayed Annual Shareholder Meeting later today.
Save with big discounts at your favourite Tesla accessories stores, like 10% off at Tesmanian, TesBros and Nikola Pro, plus many more. Coupon codes at DriveTeslaCanada.ca/deals.
The delays have only increased the anticipation for the event, where the automaker is expected to announce breakthroughs in its battery technology that will further cement its lead in the electric vehicle (EV) market.
Expectations were somewhat tempered after Musk revealed on Twitter yesterday the products revealed today won't enter mass production until 2022.
If you weren't one of the lucky few to receive an invitation to attend the event in person, here's how you can still take part.
General Public
To access the livestream, which begins at 1:30pm PST, click here.
Shareholders
If you were an official "stockholder of record" as of July 31, 2020, you can attend through a special link that will allow you to submit votes and written comments on agenda items.
Click here to access the special shareholder livestream. You will also need the password (tsla2020), and your 15-digit secure "control number" that you should have already received from your broker, bank, or other organization.