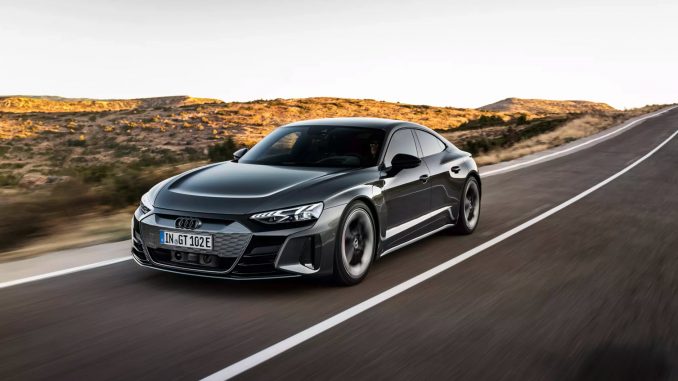 While some still doubt the electric revolution has begun, another automaker has set a date to stop bringing new gas and diesel cars to market.
In a meeting with company executives and labour representatives, board chairman Markus Duesmann said Audi would stop introducing new fossil fuel burning cars by 2026. Additionally, their lineup will only consist of "e-" branded cars by 2028.
The comments were first reported by the German publication Sueddeutsche Zeitung (h/t: Morten Grove).
This isn't the first signal the German automaker would be shifting to electric. Earlier this year Duesmann said the European Union's strict emission guidelines helped push them to end development of new internal combustion engines (ICE).
Audi recently unveiled the 2022 Audi Q4 e-tron. The electric crossover will come in three different trim options, and offer ranges varying from 200 miles (321km) up to 323 miles (520km) on a full charge.
The automaker plans to introduce as many as 20 EV models in the next five years as part of parent company Volkswagen's push to electrification.
Editor's note: A previous version of this article stated Audi would stop making gas cars by 2026. Instead, Audi will no longer bring new gas cars to market by 2026. This has been corrected.