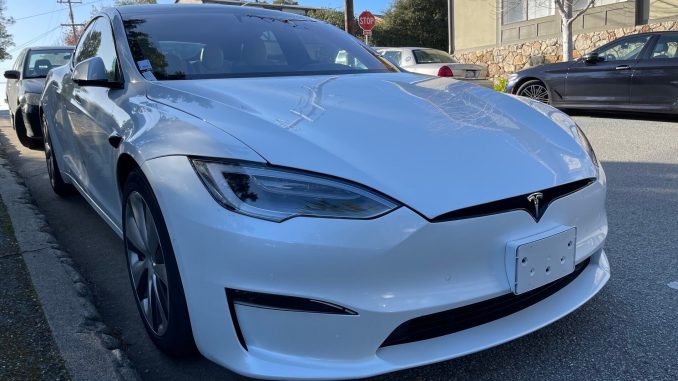 Another refresh Tesla Model S has been spotted in California just days before the first deliveries are expected to begin.
The Plaid Model S was found parked on the side of the road, allowing Nick George to take an up-close photo of the interior.
UPDATE: Added additional photos below of the interior and exterior.
This test vehicle appears to have the optional cream interior, and once again features a traditional steering wheel instead of the much talked about yoke steering wheel still found on the Design Studio.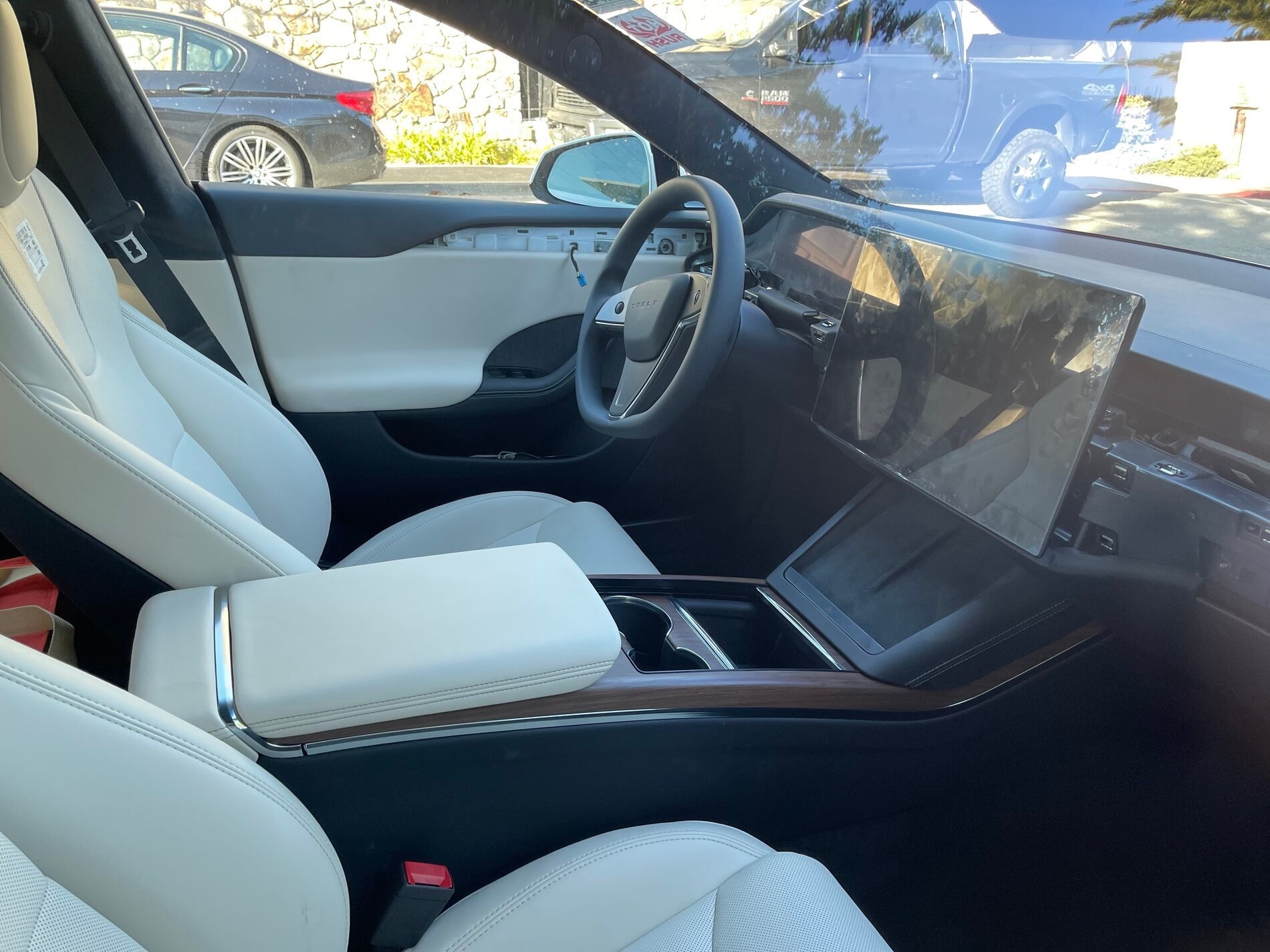 Like the Model S spotted recently in Toledo, Ohio, this one is also missing some interior finishes. Notably absent are some pieces of the dash and door trim, and the home-made labels for the gear selector on the center console. From the fingerprints on the dash though, it does appear the gear selector buttons are still located there.
Tesla says on its website the new 17″ display can tilt from left to right, but it is still unclear from this image how far it can move in each direction.
The photos of the exterior don't reveal much that we didn't already know about the refresh design, except for one possibly big change. The side repeater cameras are definitely more pronounced, sticking out further than the current vehicles. This could indicate new cameras, or just a repositioning of the cameras for a wider view for Full Self-Driving (FSD).
We can also see the front licence plate is removable, calming some fears Tesla had made it part of the front bumper.
Another white refresh Model S was seen earlier this week just a few miles from the factory in Fremont. That test vehicle was equipped with entirely different wheels, leading some to believe it could be a Plaid+, which isn't expected until later this year.