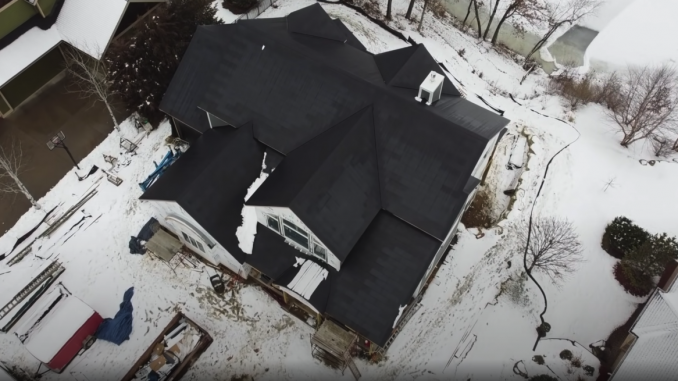 Tesla's Solar Roof tiles have yet to make it north of the border into Canada, but owners in the U.S. are showing that it will still be able to generate energy even after a snowstorm.
Jason Lassen is building a new home in Wisconsin with Tesla's innovative product. With the exception of one small valley near the front of his house, his roof has almost no snow on it just a few hours after a storm dumped several inches of the white stuff in his area.
The difference is apparent when he takes his drone into the air to show the surrounding houses and their very white roofs.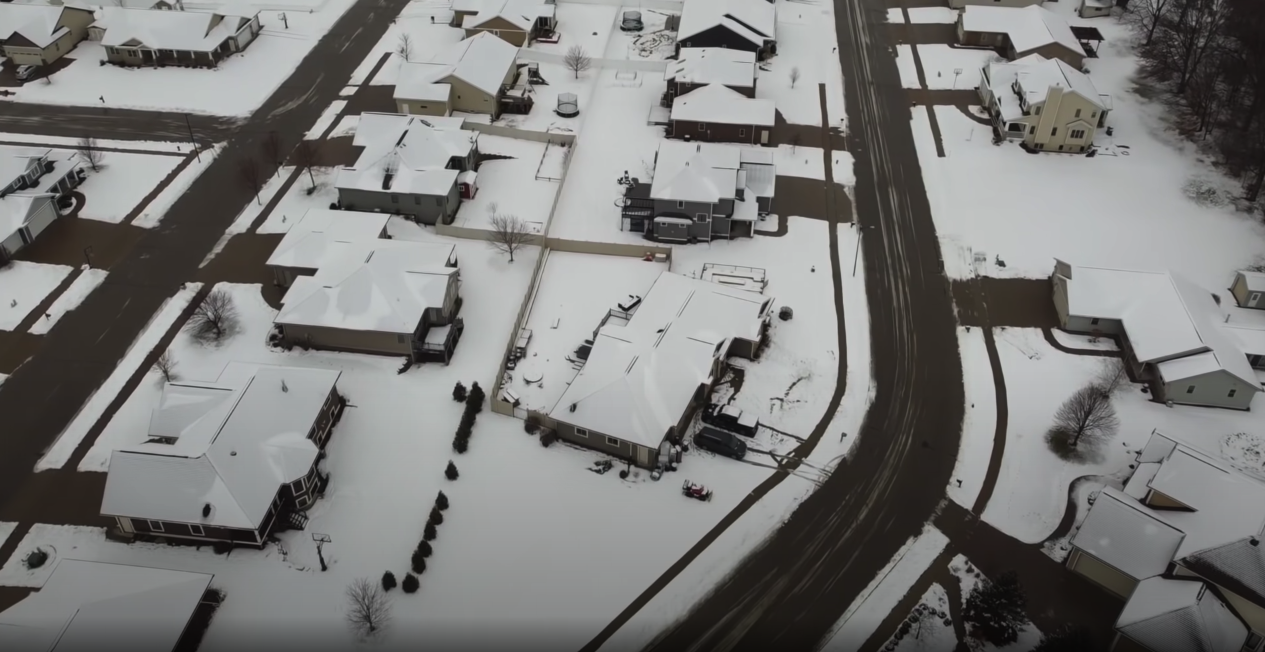 Jason does mention the one downside to the Solar Roof removing the snow. As he walks around the house he shows several piles of snow that have accumulated from the snow sliding off the roof.
This process of the snow falling off the Solar Roof was seen in another video we shared yesterday on Twitter (make sure you follow us to stay up to date on everything Tesla).
This is going to be huge when the Tesla Solar Roof makes its way to Canada 🇨🇦 pic.twitter.com/ExUZ1lRo7W

— Drive Tesla 🇨🇦 #FSDBetaCanada (@DriveTeslaca) February 22, 2021
Tesla Energy products like the Solar Roof and still not available in Canada. If you are interested you are able to place a reservation, but nothing has changed with our reservation since mid-2020.
We were hoping the Solar Roof would be coming last year after Tesla published job postings for a "Lead Solar Roofer" and "Solar Roofer" in Toronto. Those postings are still active on Tesla's website as of the time of publication.