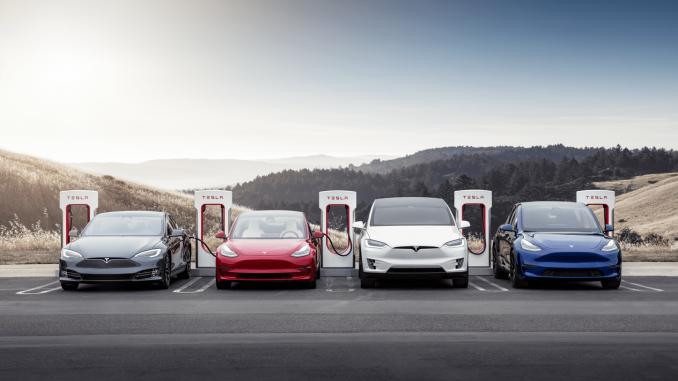 Consumer Reports has what you might call a love-hate relationship with Tesla. The latest episode falls into the love category as the publication has named Tesla the 'most liked' car brand.
The accolade comes after a survey designed to measure satisfaction for owners with 1 to 3 year old vehicles. The survey covered specific aspects of car ownership like comfort, driving, and ease of use of in-car electronics.
"You want to know how owners like living with a car," says Jake Fisher, senior director of auto testing at CR, "and how they feel about qualities and features after the initial excitement of a new car wears off."
When asking owners if they would buy the same car again, the results show Tesla is doing something right. Out of the top 10 most satisfying vehicles, the Tesla Model 3 took first place. The Model S and Model Y came in third and fourth respectively, with the Model X rounding out the list in 10th place.
Only the Kia Telluride stood in the way of Tesla taking the top 3 spots.
Kia Telluride
Mazda MX-5 Miata
Lincoln Aviator
Lincoln Corsair
Toyota Prius
Jeep Gladiator
Those results helped Tesla win the title of 'most liked' car brand out of 27 brands measured. The score was broken down into 5 categories, with Tesla earning a perfect 5/5 for driving (acceleration and handling).
In second place was Lincoln with 79 points followed by Ram with 76 points.
This is the fourth year in a row Tesla has earned the top spot in Consumer Reports' owner satisfaction survey. Last year Tesla won it with 89 points.