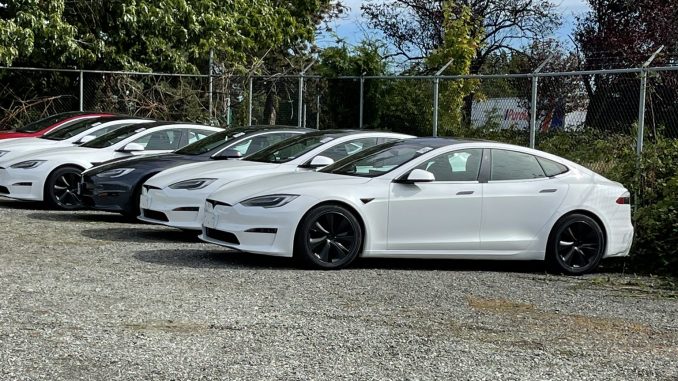 We have so far received reports of refresh Model S cars arriving last week in Alberta in Calgary and Edmonton and also Oakville and Vaughan, Ontario.
Noticeably absent from that list is Vancouver, which is usually among the first to receive new cars from Tesla given its west coast location.
With deliveries set to begin this week, we have now received our first images of six Model S cars that have arrived in Vancouver. Drive Tesla reader Jaime spotted the red, white, and midnight silver cars this afternoon in the storage lot at Richmond Tesla, just outside of Vancouver.
As expected all cars had the yoke steering wheel, and although the 21″ Arachnid wheels were on some of them, none were the Plaid variant.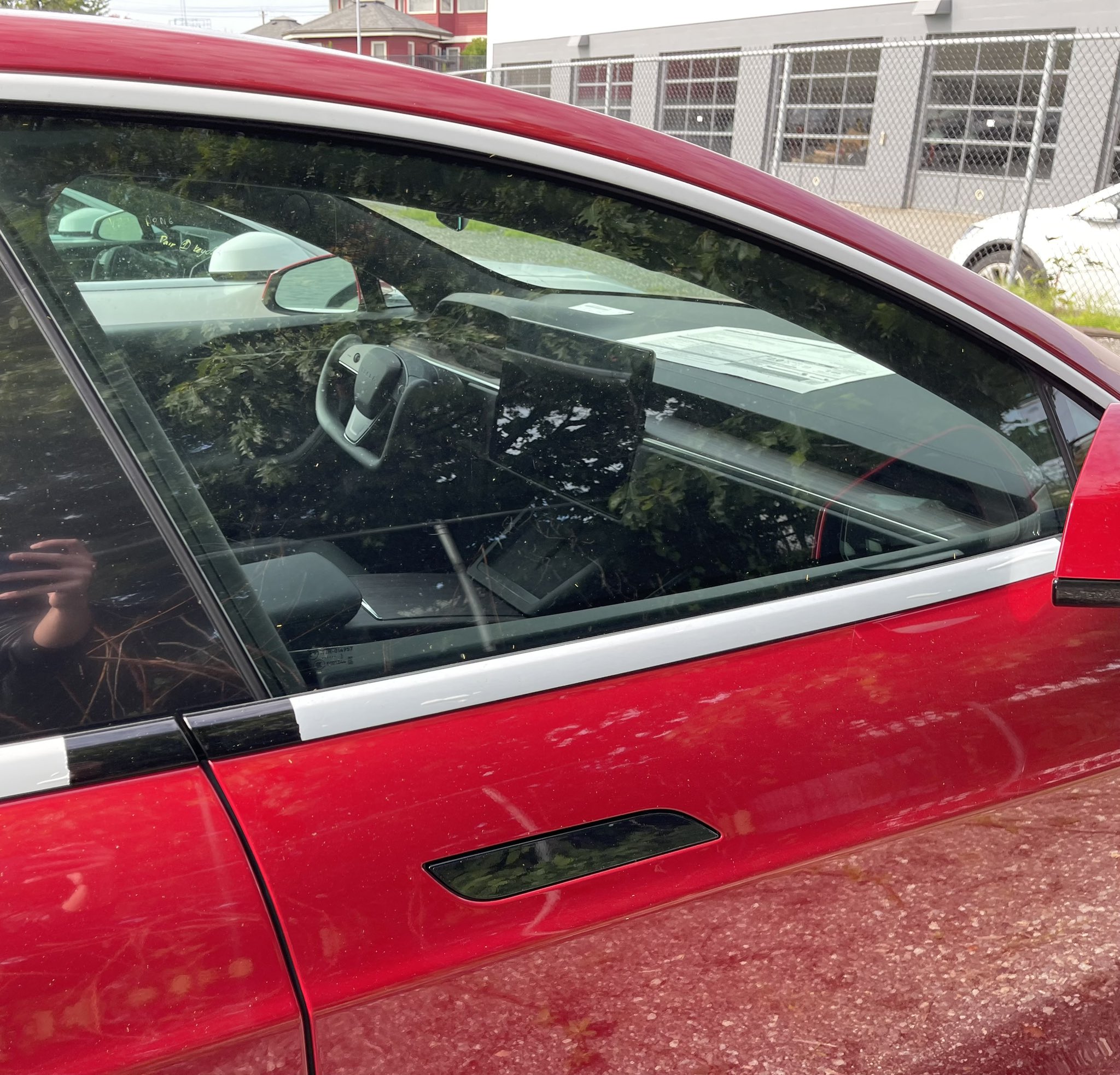 There still appears to be a shortage of parts for the white interior as we have yet to hear of any reservation holders with this configuration receiving a delivery date. According to Jaime, all cars at the Richmond Tesla location had the black interior.
Stay tuned to Drive Tesla for the latest info on refresh Model S deliveries in Canada, they should be starting up very soon.
If you have a confirmed delivery date or more photos of Model S cars arriving in Canada, email us at tips@driveteslacanada.ca.
UPDATE: After publishing this article, we received photos of five Model S cars in Ottawa that arrived over the weekend.
https://twitter.com/DriveTeslaca/status/1440440206054723595