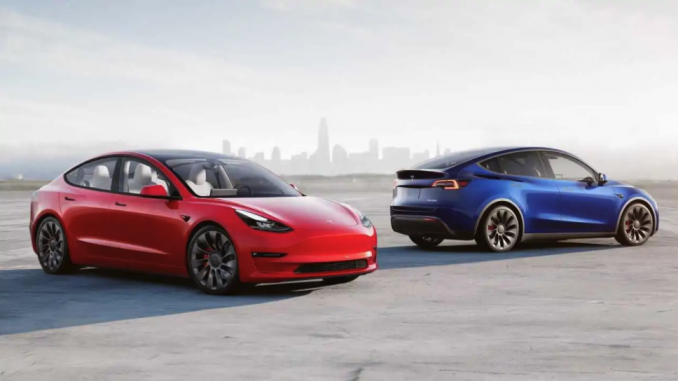 In a year where most automakers saw double digit declines in sales, Tesla was able to buck the trend and grow sales to nearly 1 million units in 2021.
We saw earlier today that a big part of that success was due to Giga Shanghai, which accounted for more than half of the automaker's sales.
Although on a much smaller scale, Canada also played an important role.
The Model 3 and Model Y were the top-selling electric vehicles (EVs) in the country last year.
According to data published by Motor Illustrated, sales of the Model 3 increased 14.3% year-over-year (YoY) to approximately 12,800.
That was enough to make it the fifth best-selling vehicle in Canada, even when taking gas-powered cars into account.
Only the affordable Kia Forte, Hyundai Elantra, Toyota Corolla, and Honda Civic were able to outsell the premium electric sedan.
Although it sold fewer units, the Model Y has grown in popularity north of the border. In 2021 approximately 6,400 Model Ys were sold, an increase of 132.7% compared to the previous year.
Tesla's entire lineup made the top 8 EVs in Canada, with the Model X (~1,000, +25%) and Model S (~600, +50%) in sixth and seventh place respectively.
It is important to note we have used the word approximately for Tesla's sales figures as the company does not publish figures specific to Canada, so these are estimates based on data available to Motor Illustrated.
We also think the Model S and X sales may have been accidentally switched around.
Tesla delivered virtually zero new Model X SUVs for all of 2021 in Canada, and only restarted deliveries of the Model S in September. We have reached out to Motor Illustrated for clarification on how these figures were calculated.
Here are the top 8 selling EVs in Canada in 2021. Some popular EVs like the Kona EV are not included as Hyundai does not segment their sales based on vehicle types. (via Motor Illustrated)
Tesla Model 3 (~12,000, +14.3%)
Tesla Model Y (~6,400, +132.7%)
Chevrolet Bolt (4,668, +16.0%)
Ford Mustang Mach-E (4,352, n/a)
Nissan Leaf – 1,224, -20.2%)
Tesla Model X (~1,000, +25.0%)
Tesla Model S (~600, +50%)
Volkswagen ID.4 (536, n/a)