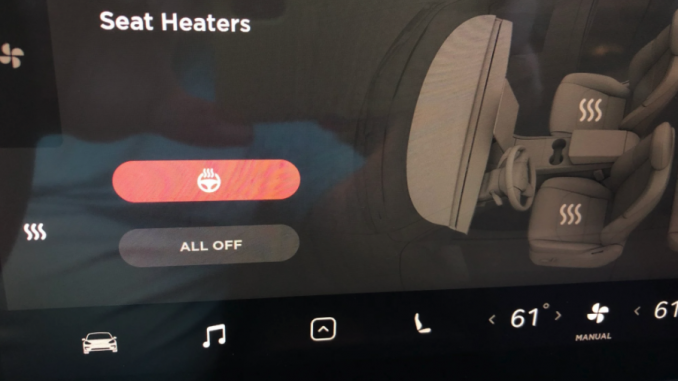 Tesla first introduced the heated steering wheel in the Model 3 and Model Y in January of this year. To the disappointment of Standard Range Plus (SR+) Model 3 owners, the new feature was limited to the 'Premium Interior' vehicles.
It was later confirmed by Tesla employees it was going to come via a paid software update, unlocking the feature in cars built after January 1 (Giga Shanghai) and March 31 (Fremont).
As the days and eventually months passed by, the software upgrade never materialized.
Based on a recent message from Tesla China Vice President Grace Tao, the automaker hasn't forgotten about it and it will be coming soon.
The confirmation came from a user on China's social media site Weibo. In a private message to Tao, the user asked when the feature will be available through a paid software update.
According to a screenshot of the conversation, Tao replied "it is in preparation and will be launched soon. Thank you for waiting."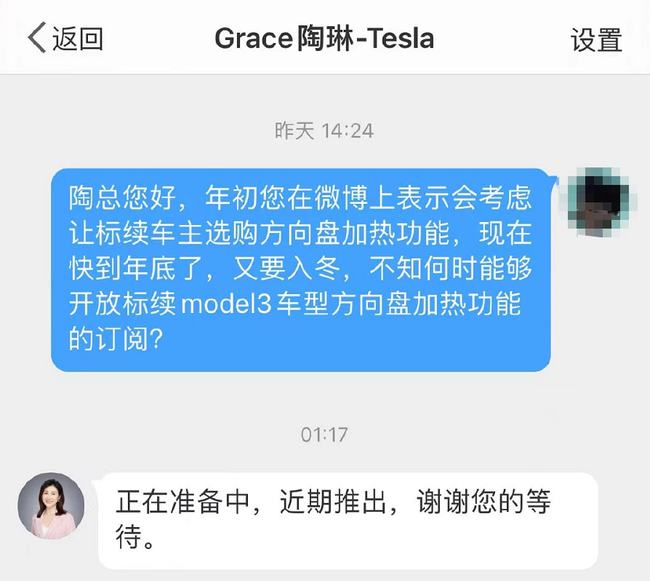 Since this is from a private message, it is difficult to verify, but Tao is well known to reply to direct messages on the social media site.
Official pricing for the upgrade hasn't been announced. Tesla does charge $400 CAD ($300 USD) to unlock the rear seat heaters, so we expect the price should be similar.
Based on information Drive Tesla recently obtained, the heated steering wheel and heated seats could be bundled together in a package, offering a discount over purchasing the two items separately.
Given the large gap between when the feature was first expected to be released and now, it is possible that new owners as far back as January in China and April in North America will be able to unlock the feature soon.