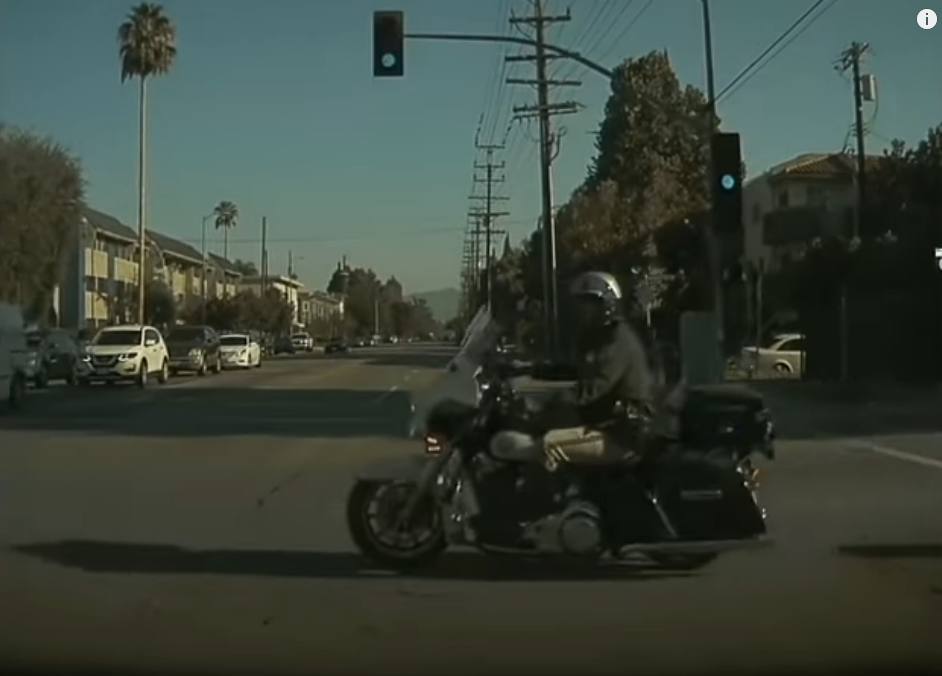 You have probably seen videos of Tesla's numerous safety features saving drivers and pedestrians from collisions on the road. The latest video shows a cop running a red light, but thanks to Tesla's automatic emergency braking (AEB) a collision was avoided, and caught on the TeslaCam, Tesla's integrated dashcam.
Save with big discounts at your favourite Tesla accessories stores, like 10% off at Tesmanian, TesBros and Nikola Pro, plus many more. Coupon codes at DriveTeslaCanada.ca/deals.
As you can see in the video, the driver of the Model 3 accelerates after his light turns green, unaware that a motorcycle cop was approaching from his right, about to run the red light. The cop did have his lights on, but had no sirens activated to warn drivers crossing his path from the green light, according to the driver. The other interesting part of this was there another Tesla Model 3 in the lane next to him, who also braked, but probably manually as he was a bit further back than the car in front.
Tesla describes its automatic emergency braking (AEB) system on its website:
Get 10% off at Tesloid.ca or Tesloid.com with coupon code DTC10 at checkout. Quality Tesla accessories with FREE shipping across Canada and the US.
Automatic Emergency Braking, a new collision Avoidance Assist feature, is designed to automatically engage the brakes to reduce the impact of an unavoidable frontal collision with another vehicle. The brakes disengage when you press hard on the accelerator pedal, release the brake pedal, or sharply turn the steering wheel.