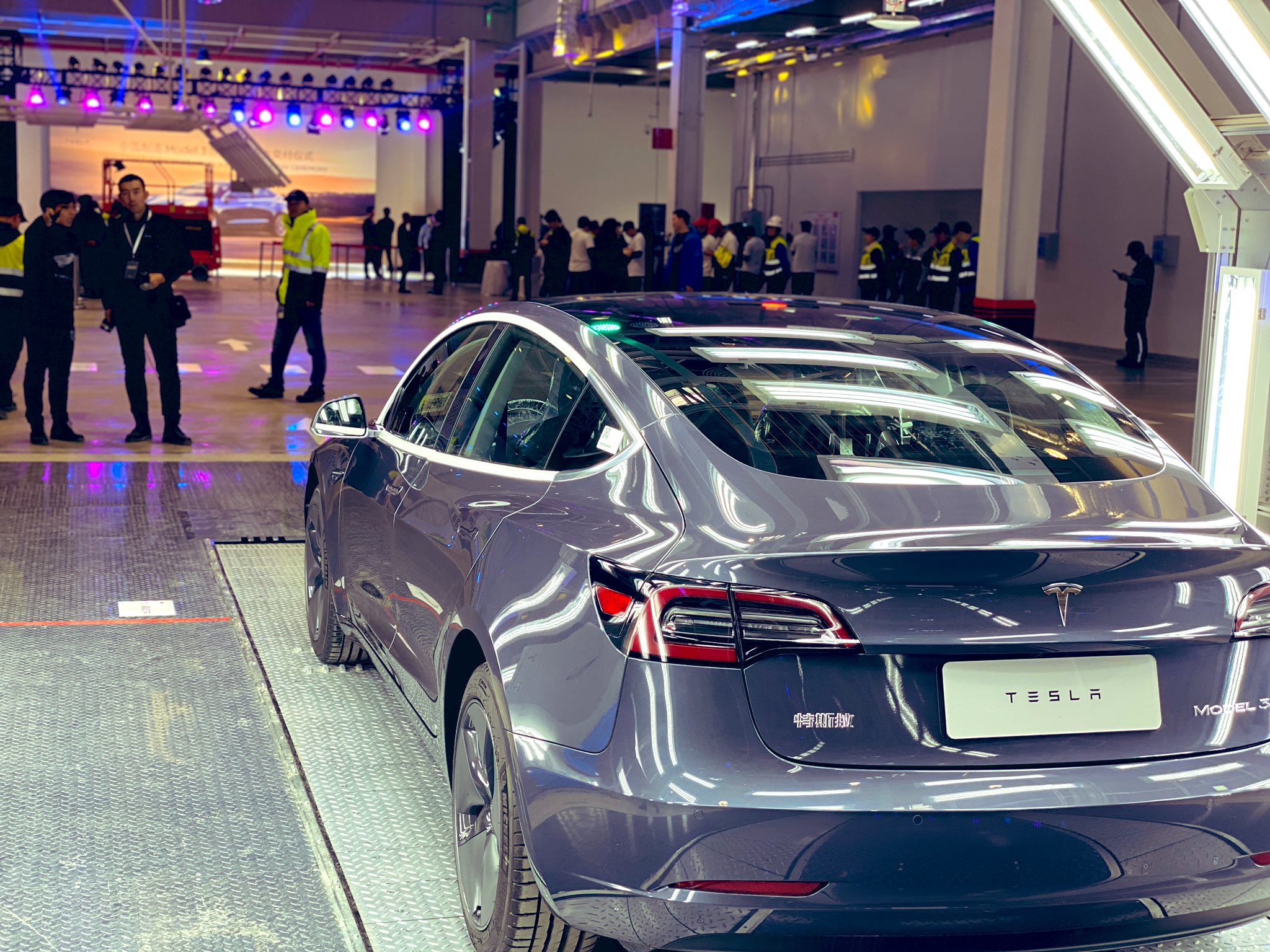 Just 11 short months ago, the site of Gigafactory 3 in Shanghai was nothing more than a field of mud. Now, as the first made-in-China Model 3's were delivered to Tesla employees yesterday, the new Ggafactory is already producing over 1,500 vehicles per day.
Recent reports indicate that the Gigafactory is working on a 10 hour shift where it produces 280 vehicles. Based on the factory's six day work week, that equates to 1,680 new EV's every week. According to Tencent auto editor Chang Yan (via Teslarati), the facility plans to increase production through 2020 to produce more than 3,000 EV's per week by ramping up to two shifts per day and hiring more frontline workers.
Yang also reports that currently around 30% of the parts used in the production of the Model 3 in China are locally sourced. As we enter 2020, plans call for that number to increase to 70% or more as more components will be locally sourced as production increases.
With Gigafactory Shanghai production ramping up, sales opening to the Chinese public soon, and Model Y deliveries starting soon, 2020 is shaping up to be a blockbuster year for Tesla.