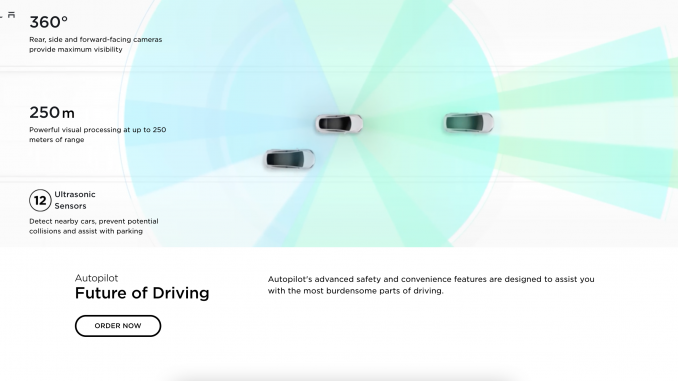 Tesla has made an important change to its website this morning, indicating that the Model 3 and Model Y are now being built without radar.
Earlier this year CEO Elon Musk said the company was moving towards a "pure vision" approach to Autopilot and Full Self-Driving (FSD). Musk revealed the change when talking about the next big update coming to FSD beta testers, V9.0, which we are still waiting to see be released.
He also confirmed that the change would mean radar would be removed from newly built cars.
Just over a month later it appears as though Tesla has made the change. In an update to its Autopilot website today for both the Model 3 and Model Y, references to radar have been removed.
As seen in the archived image below, the pages used to say "160m – Forward Facing radar provides a long-range view of distant objects." That has now been replaced with "250m – Powerful visual processing at up to 250 meters of range."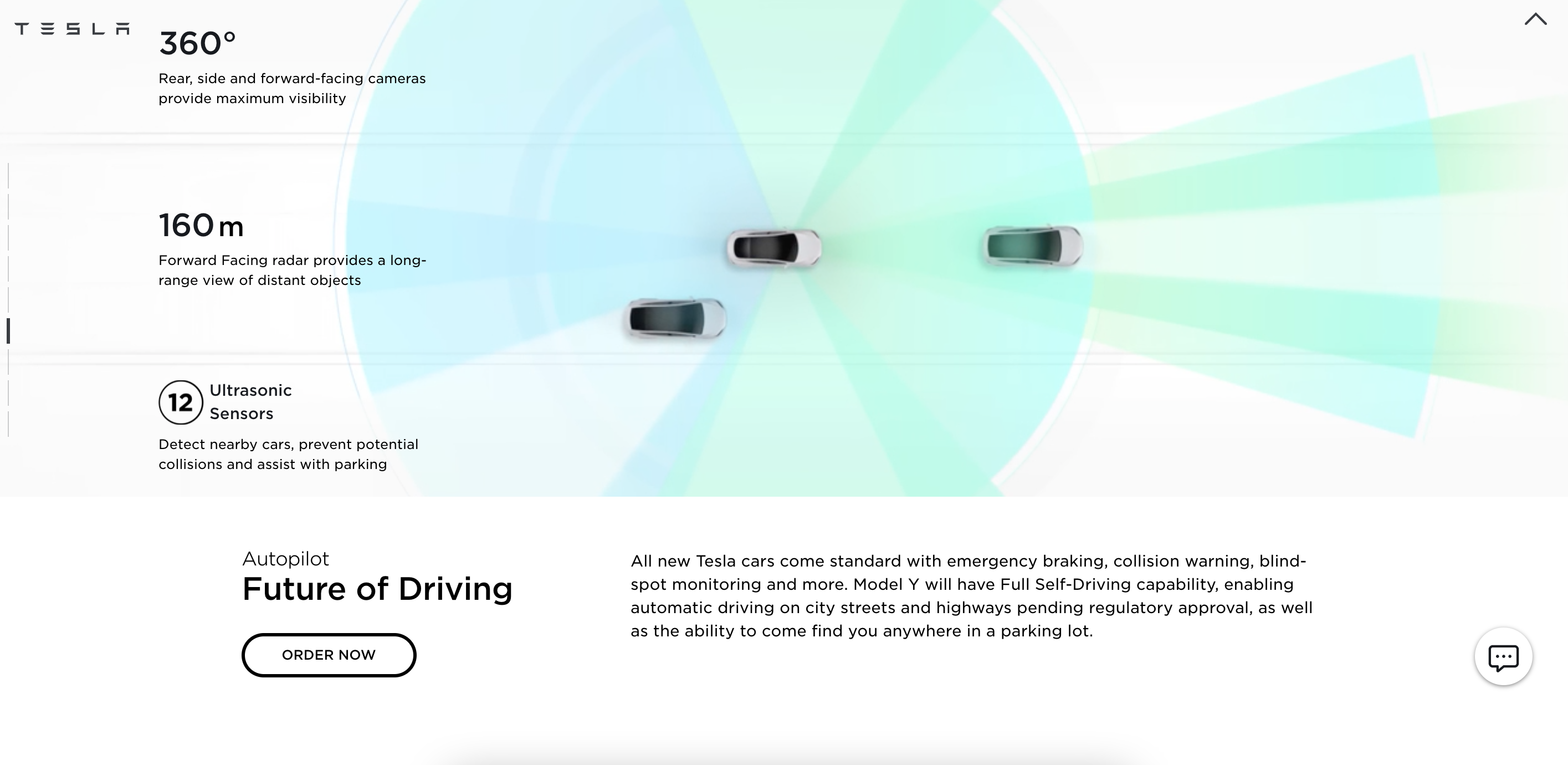 The Model S and Model X Autopilot pages have not been updated, and still reference radar.
UPDATE: The Model S/X pages have now been updated to also remove the reference to radar. They have also updated their Autopilot recruiting page and removed any reference to radar (h/t @tesla_adri).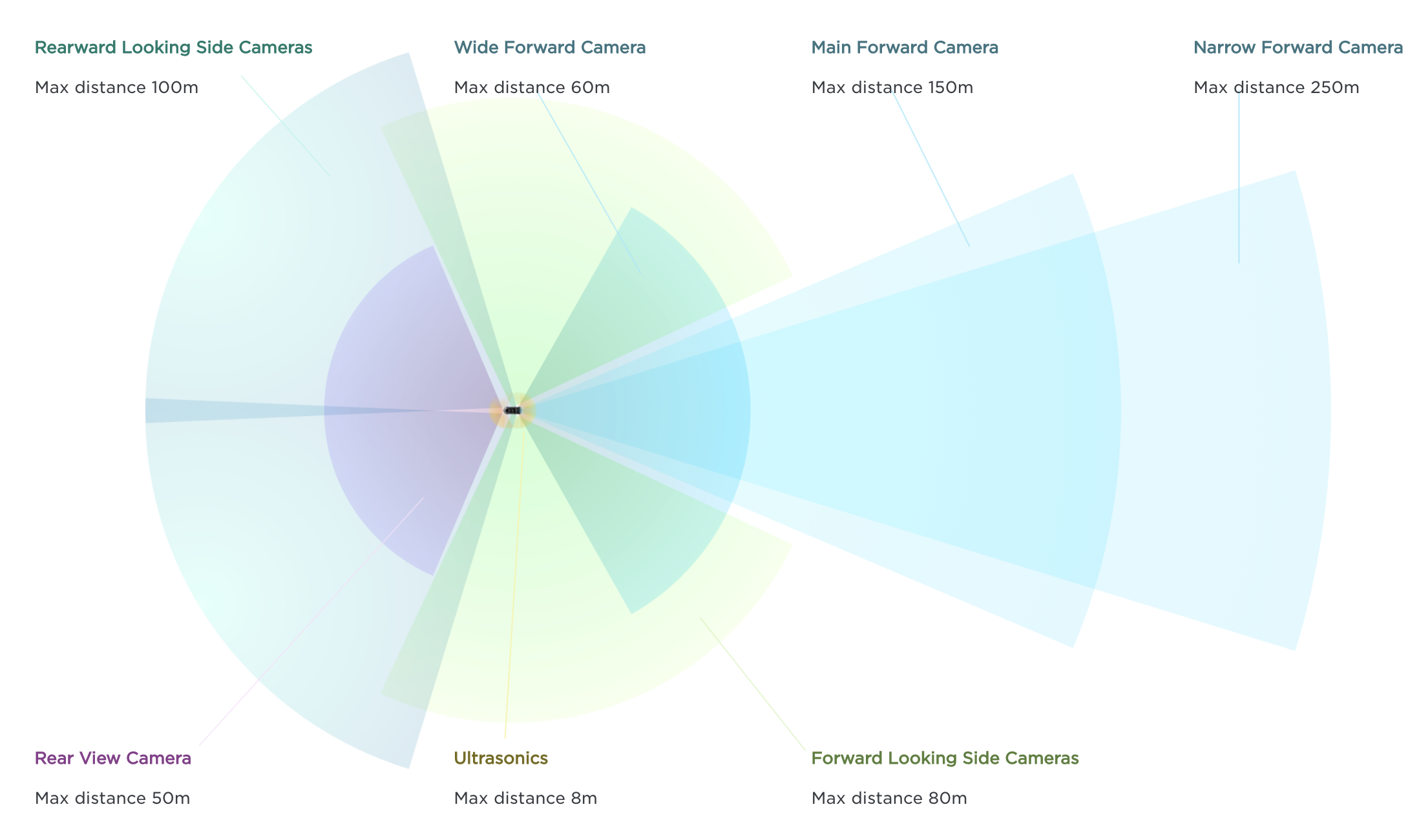 Even though Tesla only updated the website today, the actual change in production may have taken place much earlier. Drive Tesla has heard from several soon-to-be Model 3/Y owners that their orders have been taken much longer to arrive than anticipated.
Even though some of these orders were placed as far back as three months ago, they still have not been assigned a VIN, something which typically happens soon after placing your order. According to Tesla employees, the automaker has changed the process this quarter and have not been assigning VINs out of the factory.
We have also heard of cars arriving at Tesla locations across Canada and the US and sitting in lots undelivered. It is believed Tesla is waiting on a software update to push to these cars that will allow them to use a vision-only version of Autopilot. Once that has taken place, VINs will be assigned and deliveries will resume.
With the change to the website, this could happen very soon.