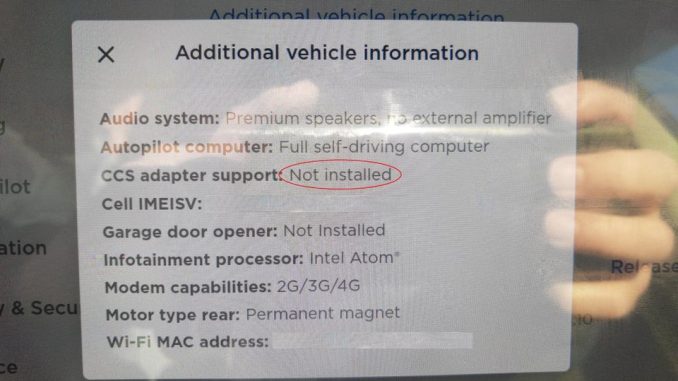 Last month Tesla released the long-awaited CCS adapter in South Korea. Shortly after the launch Tesla said it was coming to North America "soon."
It looks like that release may be imminent as the automaker has included new information in a recent software update that lets owners know if their car will be able to support it.
Included in the 2021.40 software update is a new 'CCS Adapter support' line in the 'Additional Vehicle Information' pop-up. The new feature was first spotted by Paul Quinnell – Boothby and posted to the Tesla Model 3 Canadian Group on Facebook.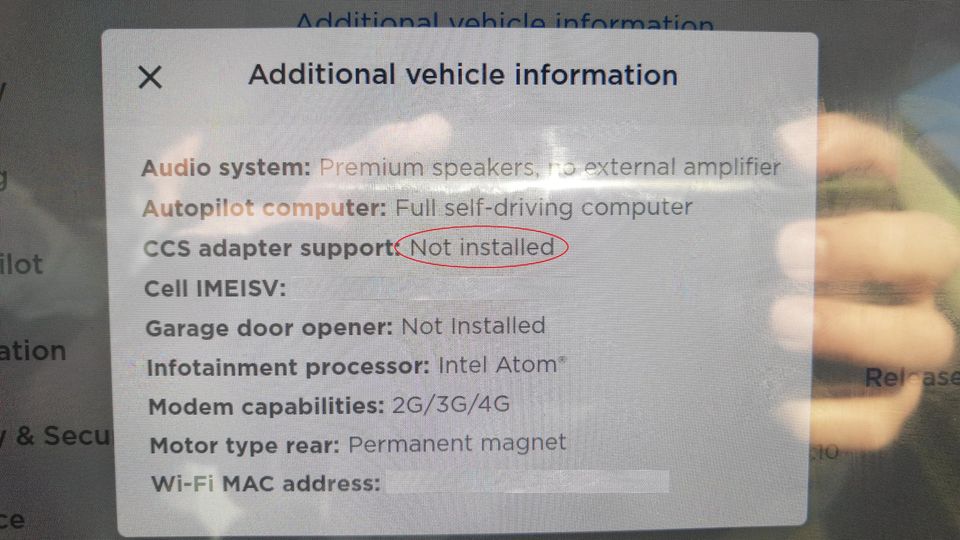 According to the image shared by Paul, his 2018 Model 3 says CCS adapter support is "Not installed."
This all but confirms rumours we had been hearing that not all Tesla cars will be able to use the adapter due to hardware limitations. Specifically the problem lies in that not all cars are equipped with the required CCS protocol chip.
We also know it is a hardware, and not software limitation because of the wording, as opposed to "not activated" if it was because of software.
Based on what we have been able to learn, the CCS adapter will only work on cars built in mid to late 2019 and onwards.
UPDATE: Based on the responses from our readers, the latest date we've seen for not installed is August 2019.
More tests show Tesla CCS adapter can reach charging speeds above 100kW
It is unclear if a retrofit will be available, but Tesla did offer one in Europe for Model S/X owners when a CCS adapter was released there. It wasn't cheap though, initially offered at €500 ($720 CAD), which included the adapter itself. The price was later dropped to €299 ($430 CAD).
Based on South Korean pricing, the adapter should cost about $312 CAD or $250 USD.
Let us know in the comments below if you are on 2021.40, what your build date is, and if your car shows that it supports the adapter.