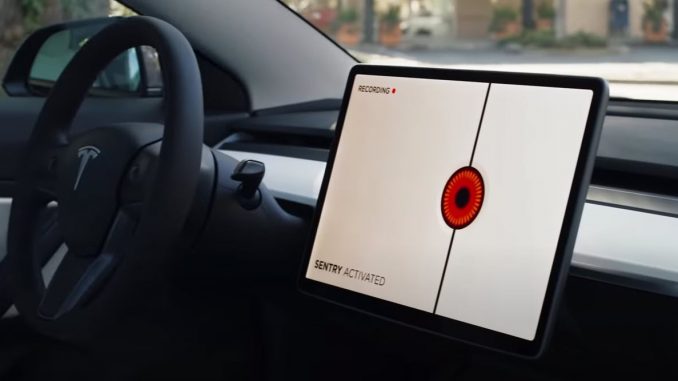 Last week Tesla began deploying software update 2021.4.18.2 to Tesla Vision cars. In the time since it was released, a bug has been discovered that impacts the surveillance feature Sentry Mode.
According to numerous Tesla Vision Model 3/Y owners who have experienced the issue, it first appears as though Sentry Mode does not work at all. Owners have reported the feature can't be triggered by motion or people passing by the vehicle.
One of those owners is Reddit user u/ikilimnik, who provided his car to Tesla's engineering team to investigate the issue and identify a possible cause. After a 3 day investigation, the team confirmed the issue only affects cars without radar.
It was also initially believed that 3rd party apps could be the cause, but that has since been ruled out as a possibility.
Unfortunately they have not been able to come up with a fix for the issue, but it has been prioritized in the list of bugs to be worked on.
If you have experienced this issue with your Tesla Vision car, let us know in the comments below.