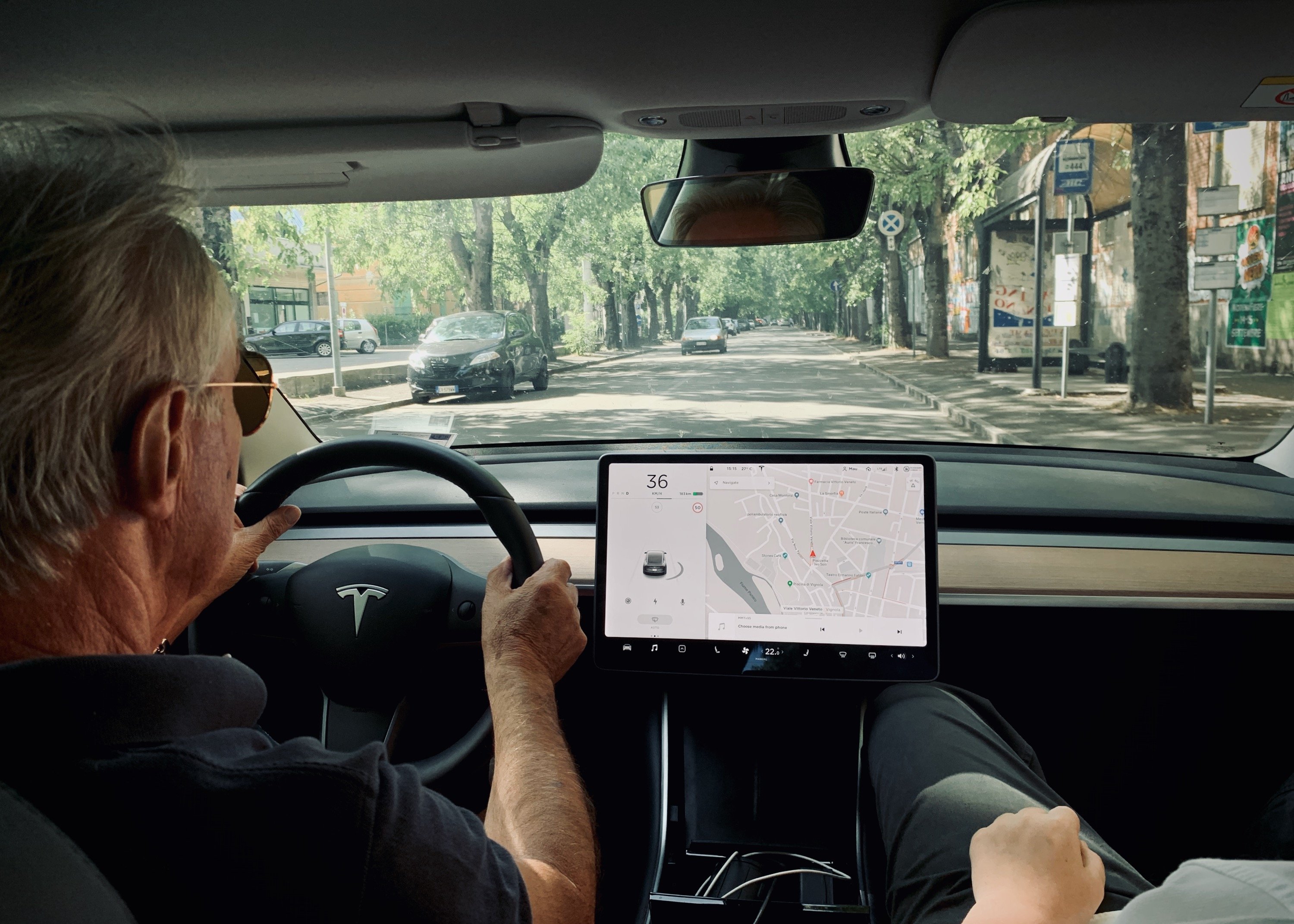 Dario Benuzzi is a legend in the world of Ferrari and supercars. As the ex-chief test driver for Ferrari, he has probably driven more Ferrari's harder than anyone else, pushing them to their limits around Ferrari's Fiorano Circuit test track in Maranello.
Recently, he had the opportunity to drive a Performance Tesla Model 3. Twitter user Atellani had a chance to sit down with Benuzzi, and get his impressions after getting behind the wheel of the Model 3.
He likes the steering wheel in comfort mode, not so much in sport. Appreciates the front suspensions, a bit less the rear. Loves the regen. even more so in Track Mode. All in all, he adores the M3. This man drove and most of all developed cars for almost 5 decades and what cars! Several F1 cars, F40, F40 Le Mans, F50, La Ferrari, Scuderia, 333, 430, 360, 550, 575, 458, F12, Testarossa, Enzo, you name it. Seeing him loving the Tesla M3 is a pleasure and a testament to how good the car is. If he could only donate some of his soul to this car, it would be even better. He is the true tailor of sports cars and one of the last remaining. Maybe Elon Musk should have both him and Nico Rosberg challenge each other at the Nurburgring.

He was and he still is a natural. He truly drove just about anything fast to hyper-fast including all the F1 cars until they banned testing. It is rumored that at Fiorano on the single lap he was faster than Michael Schumacher. He told me a funny story about Nigel Mansell borrowing his driving shows on the first day and beating his lap record without knowing the track. I cannot think of a better man to judge an M3. He has more Ferrari in his DNA than anyone. It's endless amazing cars where his input was essential. I cannot think of anyone else with the same experience.
Based on his comments above, that is certainly high praise for Tesla's Performance Model 3. It would be interesting to get Benuzzi behind the wheel of Tesla's prototype Plaid Model S that is currently not that far away at Germany's Nürburgring.
Legendary #Ferrari test pilot Dario #Benuzzi testing the @Tesla Model3 around the #Maranello area.
48 years of exceptional experience with the prancing horse loving the future of automotive. If @elonmusk needs an alternative for the #Nurburgring, he is the right man for the job! pic.twitter.com/dBJeHauL3j

— Atellani (@Atellani) September 10, 2019
h/t [xautoworld]