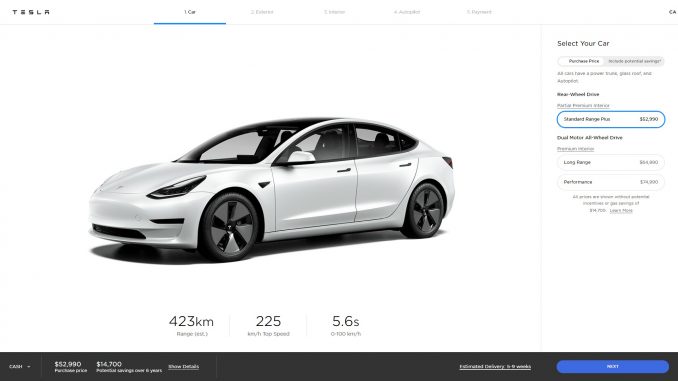 Tesla last week announced a long list of changes to the new version of the Model 3, but there was no mention of the rumoured change to improve noise isolation in the cabin.
It now looks like Tesla has confirmed the rumour in an email sent to Tesla owners in Sweden. According to the email, which was first posted to Reddit, it says the new Model 3 will come equipped with "better sound proofing".
The translation is below, and the original email in Swedish is included at the bottom of this article.
"This winter you can drive the new Model 3 with a range of up to 580 km (WLTP).

The new Model 3 Performance and Long Range now comes as standard with a new and upgraded climate system that maximises efficiency and range in cold climates.

All new Model 3s now also have new interior and exterior upgrades, such as black door handles and better sound proofing in the cabin."
While the email confirms the change, it does not detail how the improved sound proofing will be achieved. One way in which we suspect Tesla will do it is by implementing double-pane windows in the electric sedan.
The Tesla Parts Catalog for the Model 3 appears to confirm this change. In looking at an archived version of the online catalog (left) and comparing it to the current version (right), the front driver and passenger side windows are now labelled as laminated.
If this is true, we'll likely see some leaked photos or videos of the new windows soon. Yesterday we reported on a video showing the new center console in action.
The new versions of the Model 3 are expected to arrive in mid-November in the US. According to information we've received, the first refreshed units will be arriving in Canada (Vancouver) in late November.