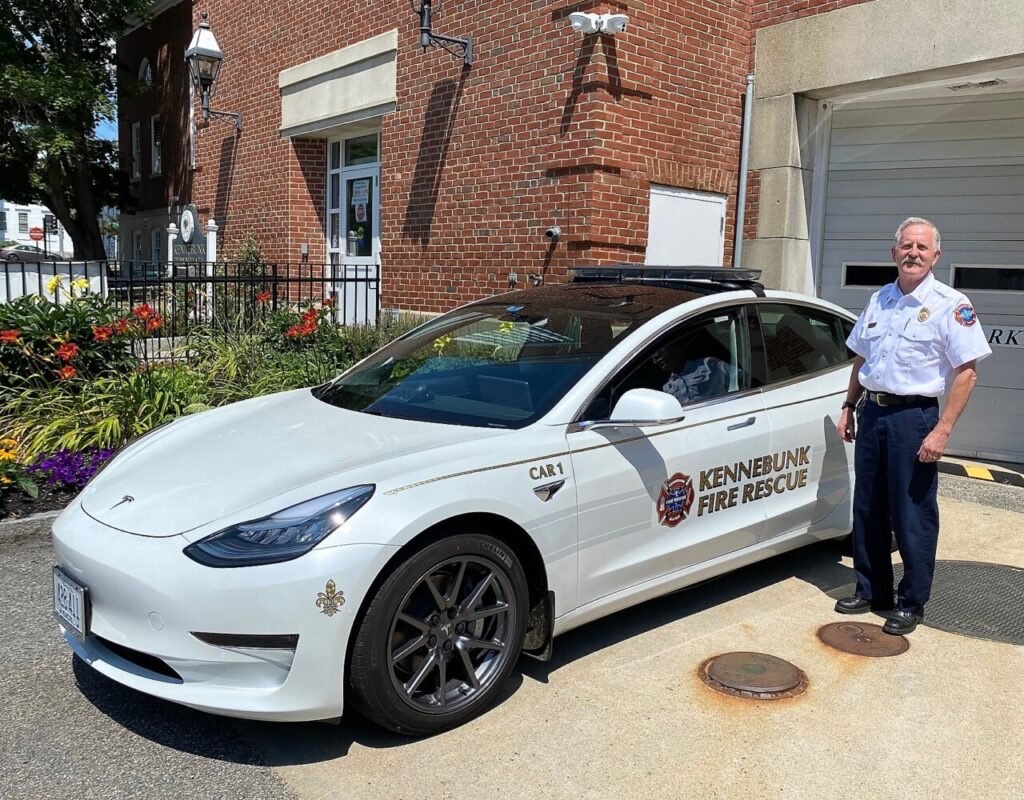 The Tesla Model 3 is growing in popularity as a service vehicle, as several police departments have welcomed the electric vehicles to their fleets.
Now a fire department in Maine is joining the ranks as they have started using a Tesla Model 3 as a command vehicle.
The Long Range AWD Model 3 was delivered to the Kennebunk Fire Department on March 30, and has so far impressed fire chief Jeff Rowe.
Purchased for about $41,500 after local incentives, the Model 3 cost only $2,200 more than the usual command vehicle of choice, a Chevy Tahoe. But when you take into account the fuel costs, estimated by Rowe at $30/month, and the low maintenance costs, the Tesla will be cheaper after less than two years.
The Model 3 is used by Rowe and other fire department personnel for travel to inspections and fire calls around town, as well as out of state events, according to the Kennebunk Post.
It is also starting to be used as a command centre to know what is going on at fire scenes, with both the trunk and frunk being outfitted with equipment.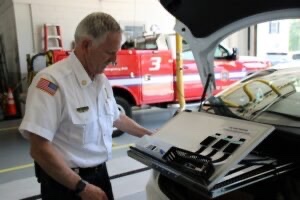 To keep the EV going, the fire department installed a Level 2 charger at the station, with the costs offset through a local grant.
The Kennebunk fire department's Tesla Model 3 is believed to be the first one purchased by a fire department in the US, but not the first among first responders. The Thailand Police recently added 7 Performance Model 3's to their fleet. The Westport Police also recently welcomed a Performance Model 3 patrol car.