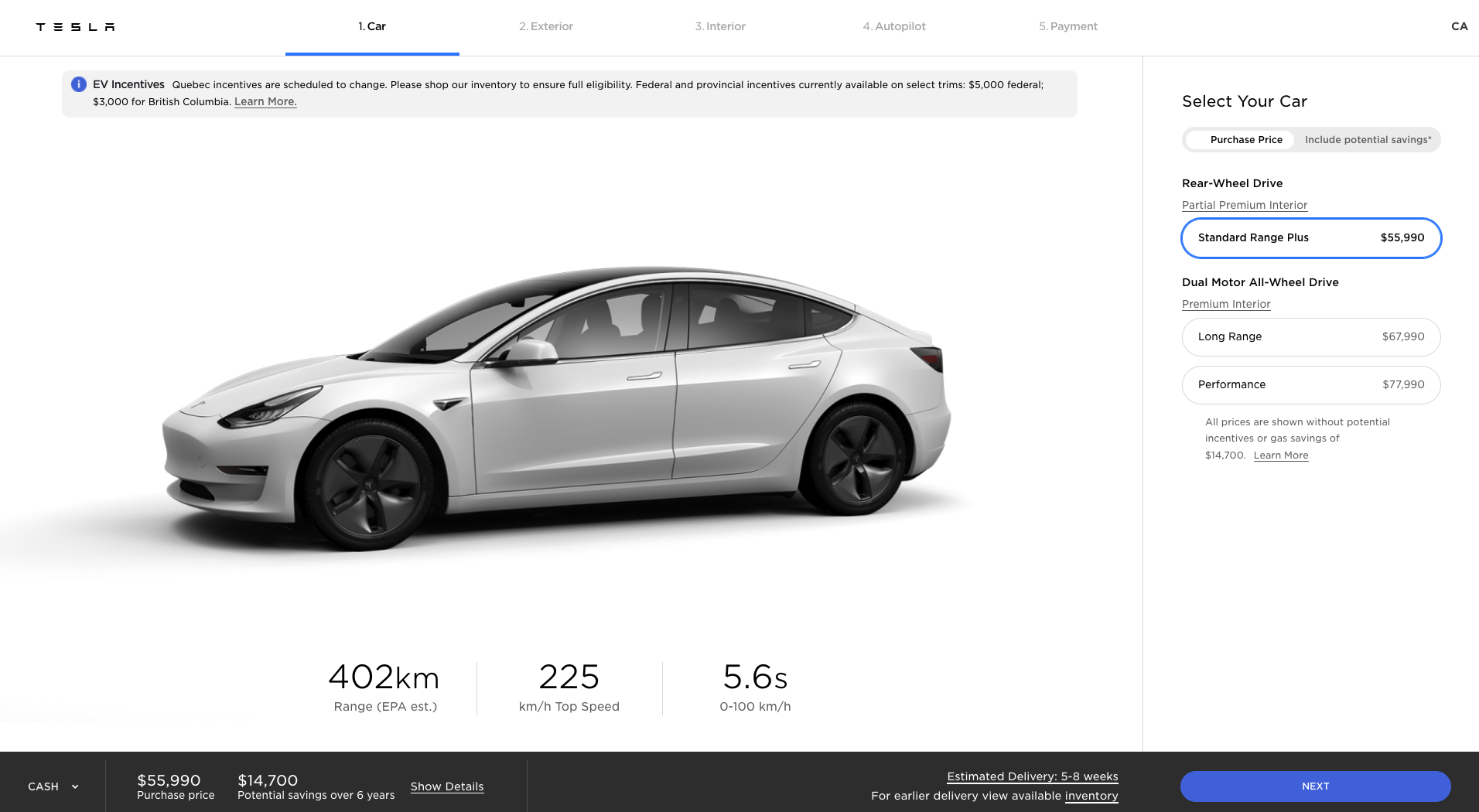 The Tesla Model 3 was first launched in Canada and the US in 2018, with an option to lease arriving in the US about a year later. Canada has so far only offered a lease option on the more expensive Model S and Model X.
Shorty after introducing a lease option for the Model Y in the US last month, Tesla has now expanded the program to Canada, and finally included the Model 3.
The new options appear in the Tesla design studio for any configuration of the Model 3 or Model Y, and are a bit pricier than lease options in the US.
Model 3 lease options
The cheaper Standard Range Plus Model 3 with all the standard options comes in at $474/month with $5,250 down over 48 months. That includes an annual mileage limit of 16,000km.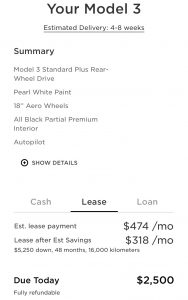 If you opt for the more expensive Performance Model 3, that will set you back $874/month, with the same down payment and terms.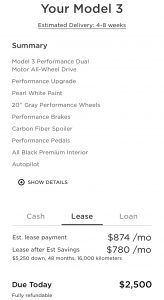 Model Y lease options
After being available in Canada for just 2 months, Canadians can now lease the Long Range (LR) Model Y for $724/month after a down payment of $5,250.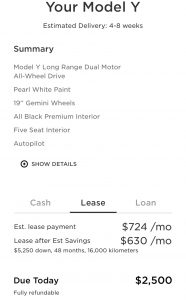 The only other option, the Performance Model Y, will cost nearly double the SR+ Model 3 at $974/month.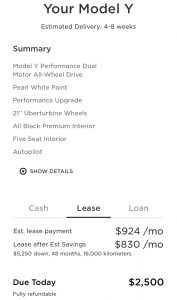 The important part to remember when leasing from Tesla is they don't give you the option to purchase the vehicle at the end of the term. That is unlike conventional leases which offer a buyout at the end of the term, and is a way for Tesla to build their fleet of Robotaxi's in the future.
UPDATE: According to information obtained from a Tesla employee, you will be charged 15 cents per km if you exceed the 16,000km limit. We were also able to get information on current financing rates – 2.2% on 72 months or less, and 2.6% on terms of 84 or 96 months. With such low rates, the low mileage limit, and the inability to buy the vehicle at the end of the term, leasing might not be attractive to some potential Tesla buyers.
These new options should put quite a few more Tesla's on the road in Canada as leasing is a popular option north of the border.
Will you be leasing a Model 3 or Mode Y now that it's available in Canada? Let us know in the comments below.