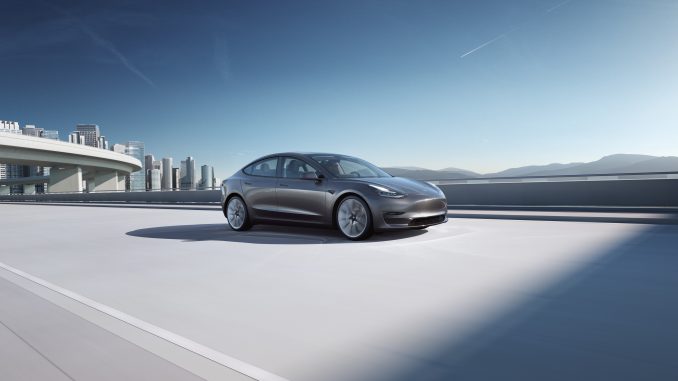 The Tesla Model 3 continues to be a popular choice in the United Kingdom (UK). After being the best selling car of any fuel type in October, the electric sedan followed up with another strong month in November, placing third on the best sellers list.
According to data from The Society of Motor Manufacturers and Traders (SMMT), a total of 3,077 Model 3s were delivered to new customers in the UK last month. That is a big drop from October (6,879), but is expected as the automaker focuses on deliveries in the first month of the quarter.
The only two cars to top the Model 3 were the MINI (3,551) and the Vauxhall Corsa (3,123).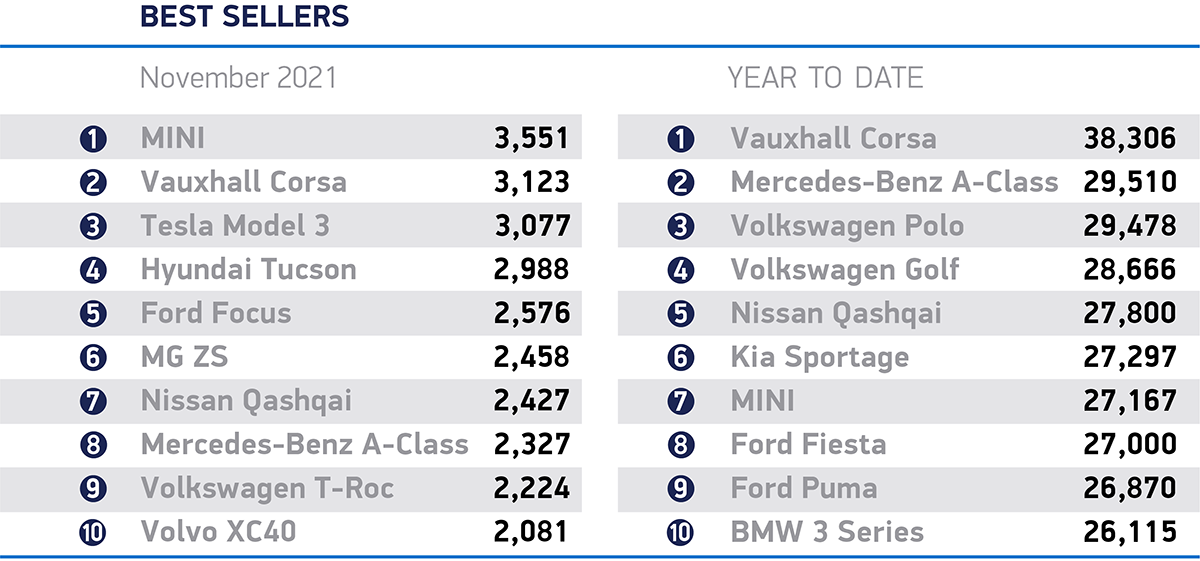 While the Model 3 was the only battery electric vehicle (BEV) to make the top 10 list, the overall BEV and plug-in market in the UK is picking up steam.
In November pure BEV registrations rose 110% to 21,726 units compared to November 2020. Plug-in hybrids (PHEV) and hybrid electric vehicles (HEV) also saw increasing sales, up 39.7% and 35.4% respectively.
The large increases were in stark contrast to those posted by the once strong diesel segment, which saw registrations drop a whopping 62.7% to 5,939 units in the 30-day period.
In terms of market share, BEV, PHEV, and HEV sales made at 36.4% of all sales in November. In comparison, petrol sales accounted for 43.3% of sales.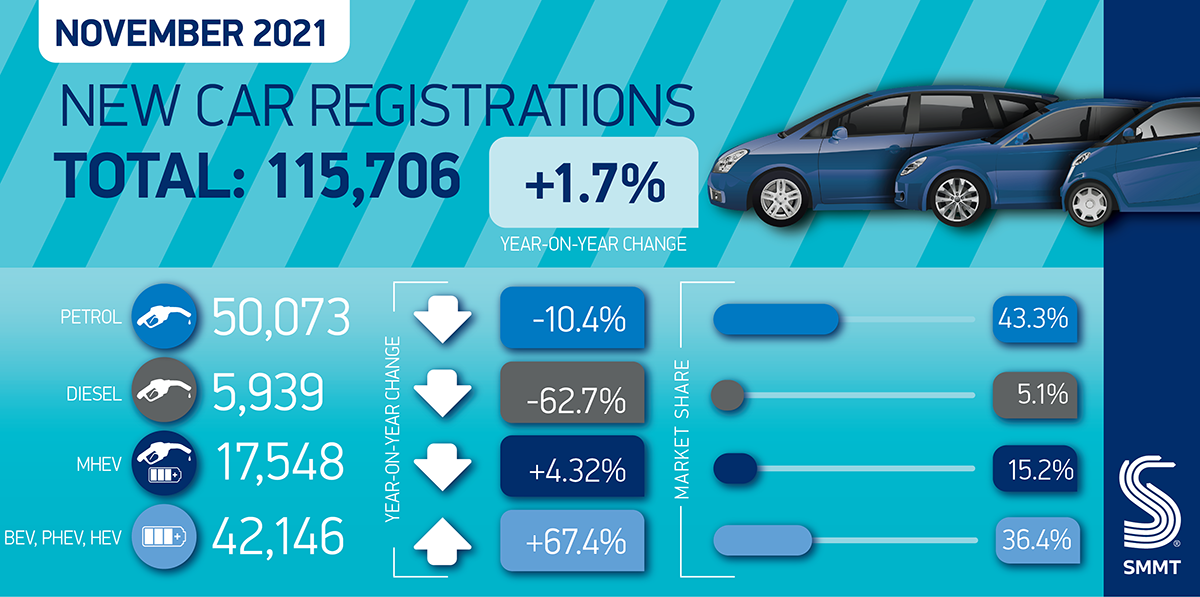 Tesla's sales figures should increase substantially early next year with the arrival of the Model Y. After a long wait, Tesla finally began taking orders for the electric SUV in October, and the first Long Range (LR) variants are expected to arrive in early 2022.