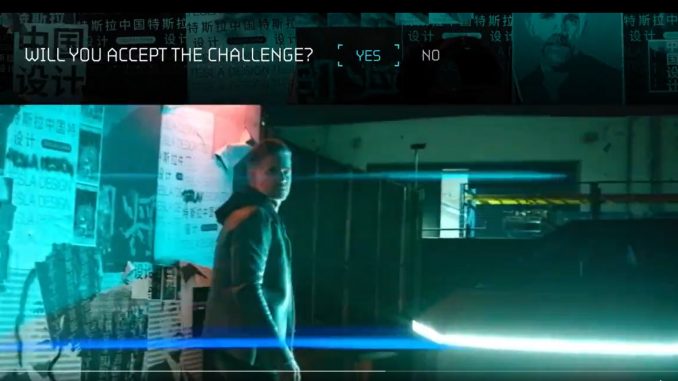 Tesla has called upon their Chief Designer and what may be the world's most recognizable truck to help recruit for the head of the China Design Center.
The idea of a Design Center in China first emerged last year when CEO Elon Musk visited the country to hand over the first Model 3's built at Giga Shanghai. Since then the automaker has launched some recruiting efforts publishing job postings for titles such as Design Manager, Creative Manager, and Design Quality Specialist.
Tesla's latest effort is their biggest yet as they have released a short 30-second video in their search for the center's lead designer.
The current design chief Franz von Holzhausen is seen spray painting graffiti on a wall when someone approaches with a tablet asking him to check out a design. With the Cybertruck in the background, he gives a brief glance and looking impressed, responds "Who did this?"
The video ends with the question "What will you design?" and a link to the official job posting.
https://twitter.com/Tesla__Mania/status/1380094226407419907
The Design Center is expected to create Tesla's first $25,000 EV. Rumours have suggested these plans are already well underway and it could even be revealed later this year.