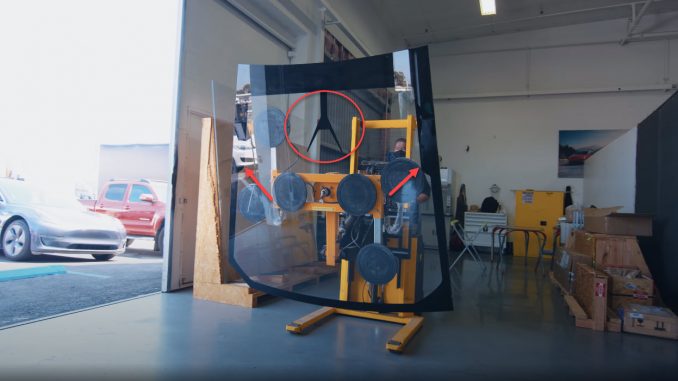 One of the signature features of Tesla vehicles is their expansive glass roofs. Over the years, especially most recently with the refresh Model S, Tesla has also started making a name for themselves for the acoustic qualities of the glass, dampening the sounds from outside entering the cabin.
Tesla has shared a new video today giving us a behind the scenes look at their Glass Technology Center to show us how make the massive glass roofs that are not only safe, but also protect occupants from harmful UV rays.

Tesla's Director of Glass, MikePilliod, takes us on the tour, showcasing the advancements in the yet-to-be released refresh Model X. Mike explains how they go from the design sketches to the final product. He also explains how they work with various departments to make sure the glass works not only from a safety and usability standpoint, but also so is high quality to ensure the Autopilot camera feeds are not distorted.
While the video gives us a lot of great information about Tesla Glass, it appears as though the production team snuck in a bit of a Cybertruck easter egg. About halfway through the video we see a forklift carrying a very large windshield that is unlike anything seen on the current lineup of Tesla vehicles.
Setting it apart from the windshields on other cars is not only its sheer size, but also the distinctive notches on the side bezels. There is also a unique black outline for the front-facing cameras that doesn't match any of the current configurations.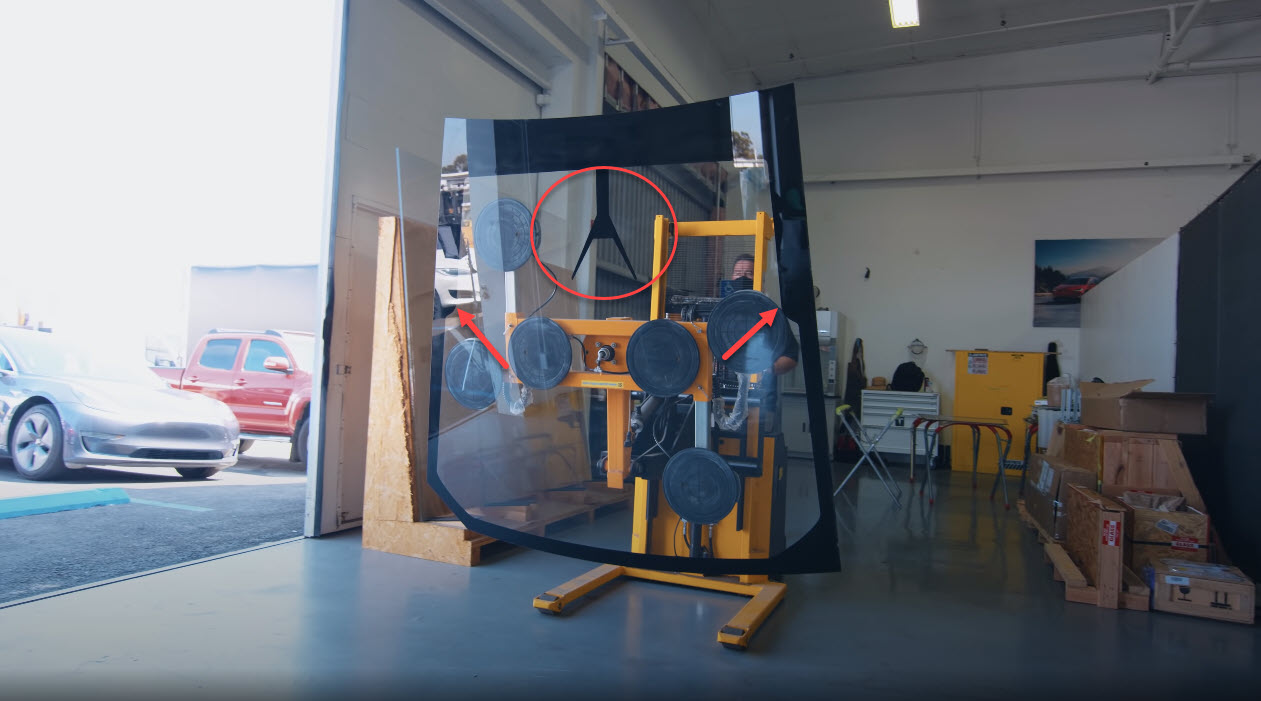 You can see the same bezels on the Cybertruck prototype, seen here at Giga Texas earlier this year. There does appear to be some differences in that there is no similar cutout for the lightbar, and the bottom of the windshield on the prototype is completely flat, whereas the one above has edges.
This could indicate a design change to the front end and frunk of the Cybertruck.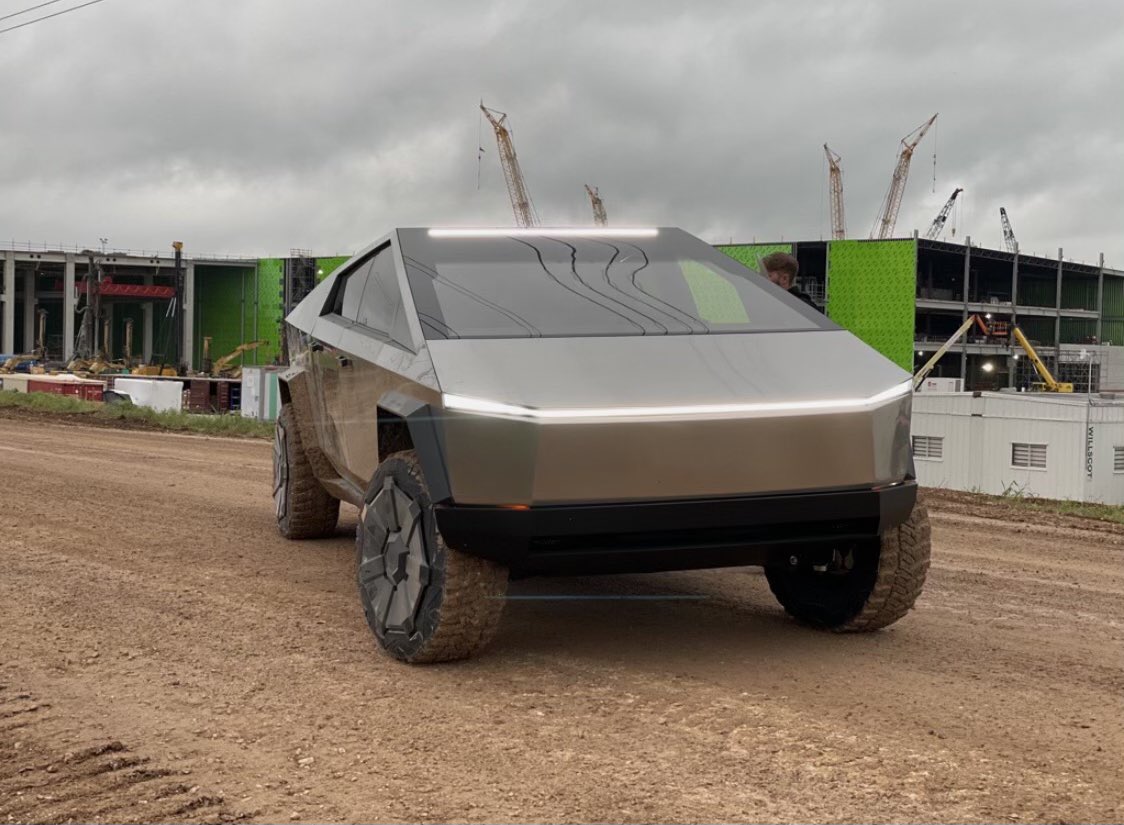 What do you think, is this the Cybertruck windshield? Let us know in the comments below.
Here is the full Tesla Glass video.