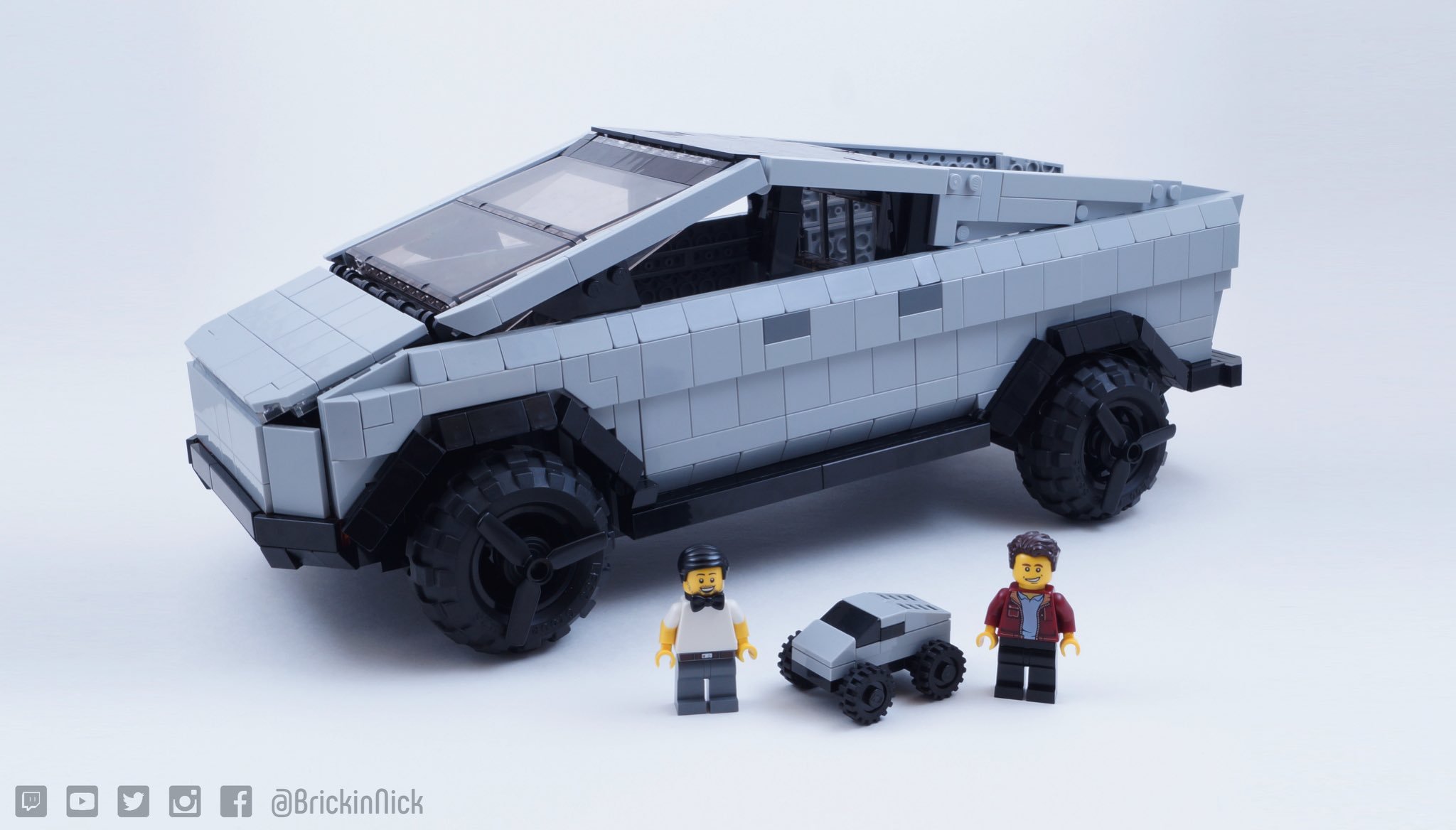 The Tesla Cybertruck isn't expected to enter production late 2021, you may soon be able to get your hands on an ultra-cool miniature LEGO version.
A few months ago after the Cybertruck reveal in Los Angeles, Tesla and LEGO fan @BrickinNick created his very own Cybertruck out of spare LEGO parts. His creation even included a frunk and working tailgate.
After creating his LEGO Cybertruck, he submitted it to LEGO IDEAS, in the hopes it would get enough votes to become a real LEGO set. Thanks to overwhelming support, his LEGO Cybertruck now has the required 10,000 votes to potentially make it into production.
10,000 Supporters. WE DID IT FRIENDS! The incredible excitement & support from all of you has been beyond amazing!

To think that our LEGO Cybertruck has a chance of becoming a real set is mind-boggling. Regardless of what happens, I'll never be able to thank you all enough 💜 pic.twitter.com/iRK6js015L

— BrickinNick (@BrickinNick) January 19, 2020
Since his initial creation, @BrickinNick hopes to be able to integrate additional feautures into the Cybertruck before it his production, like opening doors, a fold or slide-out ramp similar to the one seen on reveal night, opening charging ports, a full interior, steering, and suspension, and a Tesla Cyberquad as an accessory.