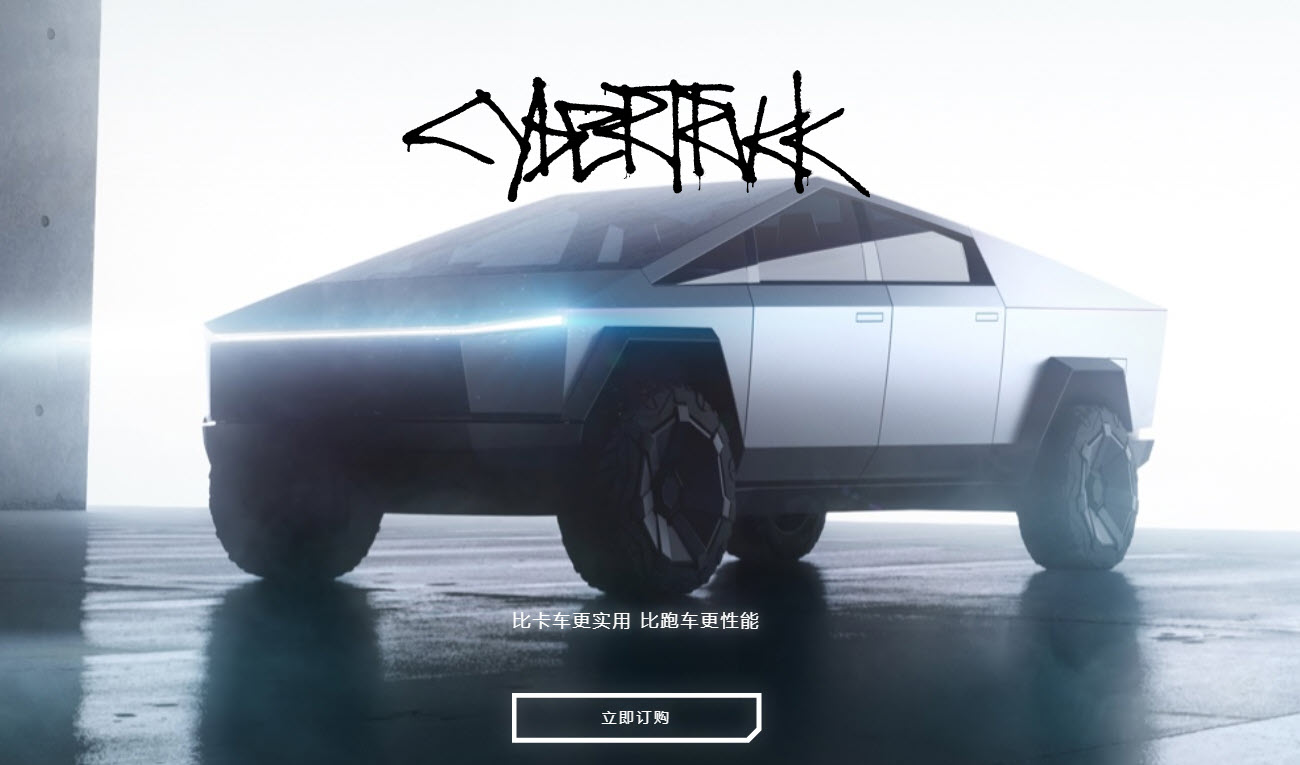 China is considered to be the biggest electric vehicle (EV) market in the world, and Tesla is just beginning to tap into that market with the recent opening of its Giga Shanghai factory.
Save with big discounts at your favourite Tesla accessories stores, like 10% off at Tesmanian, TesBros and Nikola Pro, plus many more. Coupon codes at DriveTeslaCanada.ca/deals.
Now Tesla is taking another big step to increase its market share in the country by opening up reservations for its upcoming Cybertruck.
First discovered by a user on Reddit, all three variants that will be available in North America will also be available in China, although no pricing for the Chinese market is included on the website.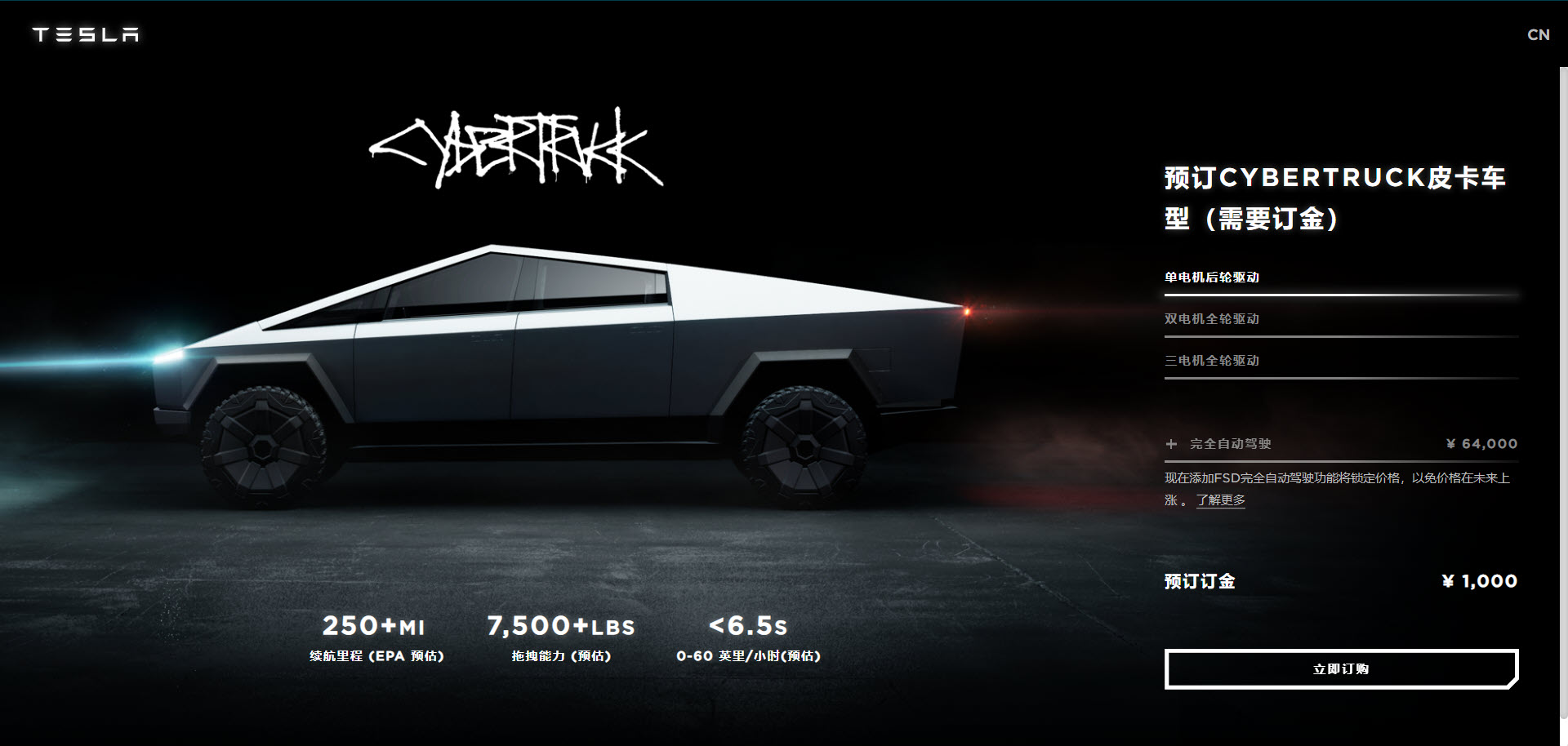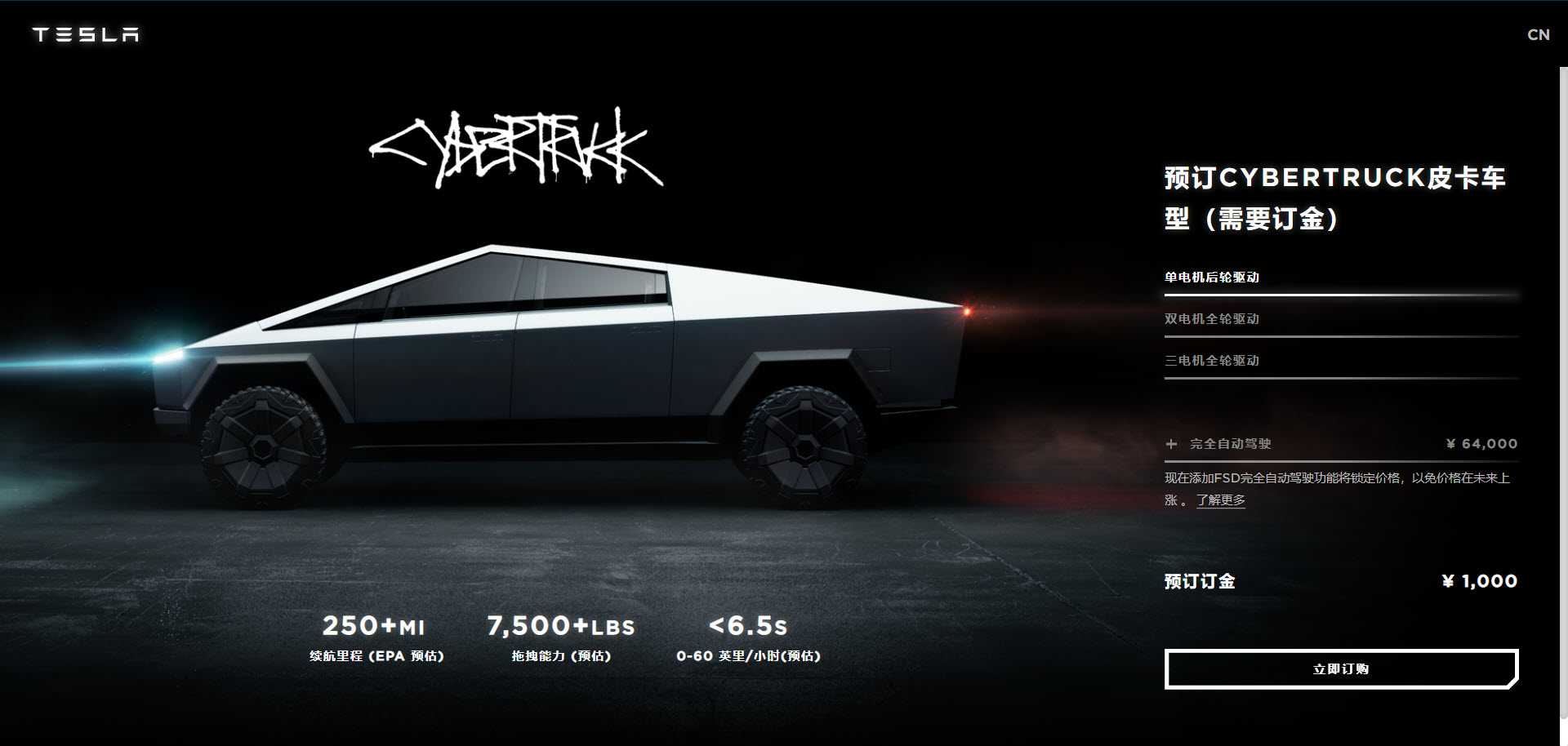 The Single Motor, Dual Motor, and Tri Motor Cybertrucks can be reserved in China for ¥1,000 ($192 CAD) each. Potential buyers can also add Full-Self Driving to their order for an additional ¥64,000 ($12,300 CAD).
It will be interesting to see how many reservations are made for the electric pickup truck in China, a vehicle that dominates a large portion of the market in North America.
Recent estimates have put the number of reservations for the Cybertruck at over 750,000, showing it so far has proven very popular.