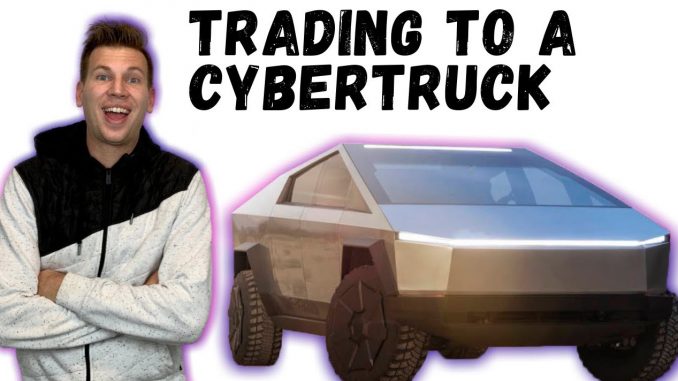 If you haven't heard of the paperclip challenge, it is where someone starts off with something almost worthless and trades it up to their dream item.
It was made famous by a Montreal man, Kyle MacDonald, who traded a red paperclip all the way up to a two-storey house in Kipling, Saskatchewan.
Now another Canadian man, Tyler Golding from Saskatchewan, is attempting to turn a deck of cards into his dream car, a Tesla Cybertruck.
The idea started after his wife told him he'd never be allowed to buy a Cybertruck, so he decided to trade for one instead. From a deck of cards he has so far traded for some expensive items like a Macbook Pro, Xbox One, iMac, and two very rare PS5's.
He traded one PS5 for two rare Pokemon cards, and the other for a mobility scooter, each valued at about $2,000.
How does he plan to end up with a Cybertruck? Golding told CTV News he is attempting to reverse-engineer the challenge by contacting people that have a Cybertruck reservation to see what they would trade for the electric truck.
To follow along with his challenge, you can check out his YouTube channel here.