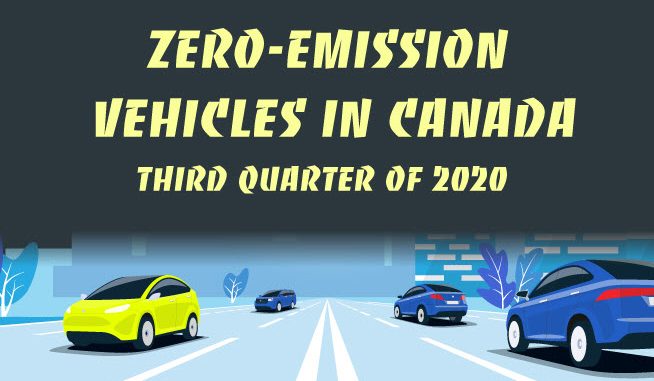 Newly released data from Statistics Canada on the number of zero-emission vehicle (ZEV) sales in Canada in the third quarter of 2020 shows a promising trend.
In the three month period from July to September, Canadians purchased 18,771 new ZEVs. That number is just off the 21,188 ZEVs that were sold in the first six months of 2020.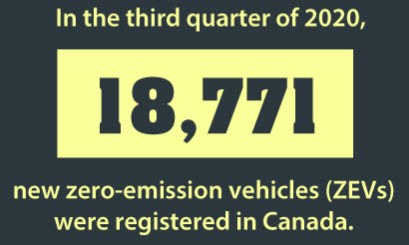 The impressive figure represented 3.7% of all new vehicles registered in Canada in the third quarter, an increased from the 3.3% in Q2 2020. Out of all ZEV sales in Q3, 67.1% were battery electric, while plug-in hybrids represented 32.9%.
At a provincial level, British Columbia and Quebec continue to be the front-runners in Canada when it comes to ZEV adoption, followed by Ontario. The three provinces accounted for 92.9% of all ZEV registrations in the third quarter.
As a percentage of total vehicle registrations, British Columbia took the top spot with 8.4% being ZEV, followed by Quebec at 6.7% and Ontario at 2%. Victoria once again has the highest percentage of ZEVs in Canada at 12.9% of total new vehicles registered in Q3 2020.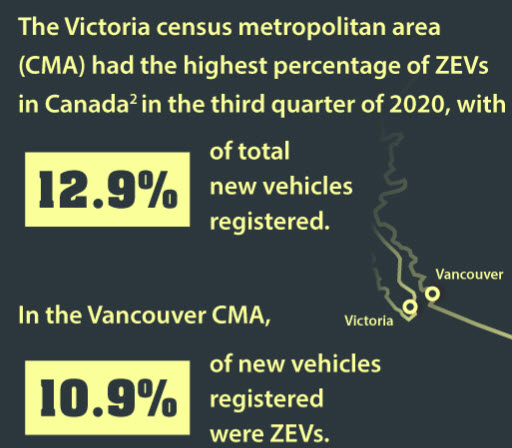 The data from Statistics Canada also showed the massive impact the Ford government's decision to remove the $14,000 provincial incentive had on ZEV sales. Fortunately the numbers are on the rise again in 2020, but still has a long way to go to catch up to British Columbia and Quebec.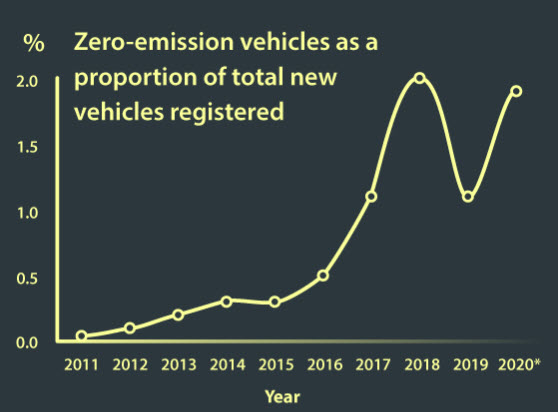 You can view the full set of data from Statistics Canada below (click for full size PDF)