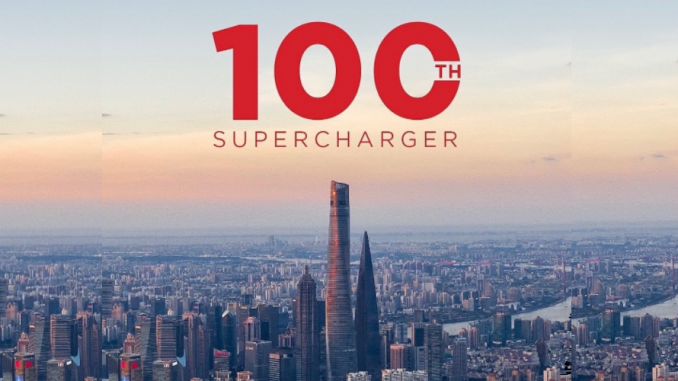 On Wednesday Tesla reached a major milestone by opening the 100th Supercharger station in Shanghai. With the opening Tesla became the first automaker to build 100 DC fast charging stations in one city.
The company now also has 1,000 charging stalls in Shanghai.
Tesla marked the occasion with a special grand opening event at Shanghai's Rafael Sky City, where the new Supercharger is located. Photos of the event were shared by Tesla China enthusiast Jay in Shanghai.
https://twitter.com/JayinShanghai/status/1443232953669234691
The 100th Supercharger comes just 7 years after the very first station opened in Shanghai. On April 23, 2014 CEO Elon Musk was on hand to deliver the first Model S vehicles to new owners in China, the same day the company opened the first Supercharger.
While the number of stalls in Shanghai is certainly impressive for one city, the number of Supercharger stalls in China has now surpassed 7,000.
To further expand the network in China, Tesla recently completed construction of a brand new Supercharger factory in Shanghai. The factory has a production capacity of 10,000 V3 Superchargers per year.