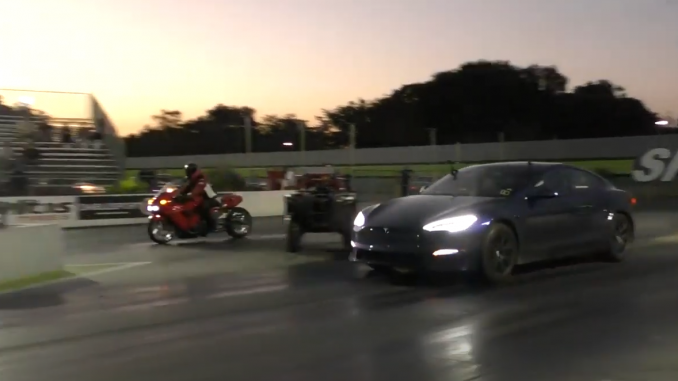 We all know the Tesla Model S Plaid is fast. We have seen it reach 60mph in under 2 seconds and easily complete the quarter-mile in the low 9-seconds on a consistent basis.
But how does the world's fastest production car fare when it goes up against a purpose-built drag bike in a rolling quarter-mile race?
Andrew from the Tesla Plaid Channel on YouTube recently took his new new and unmodified 1020 horsepower Model S Plaid to the Orlando Speed World for 'Take it to the track' night, which is sponsored by local law enforcement.
While there he was challenged by Ray, the owner of a tuned Kawasaki Ninja ZX14 drag bike. According to the video the bike has an extended swing arm and ported polished heads. No specs were given, but in stock form the much lighter bike produces 190 horsepower.
Given its modified form, this one was pushing out more than a few extra horsepower, meaning it should be a very close race.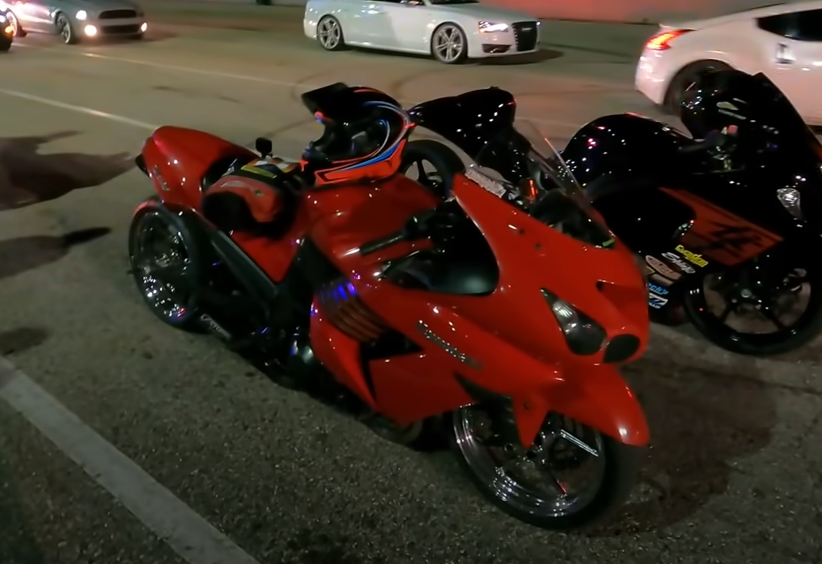 The two adversaries lined up and slowly started rolling toward the start line. The Model S Plaid gets a slight jump on the ZX14 with Andrew mashing the accelerator at around 30mph (48km/h).
That was enough to put him in an early lead and keep him there for the entire quarter-mile, although the bike was slowly starting to reel him in. In the end the time slip showed a very close race, with the Plaid just beating out the ZX14.
If you're in the Orlando area, Andrew says he will be at Orlando Speed World tomorrow, September 30, and again on October 7 and 14 if you want to see a Plaid on the racetrack.
You can watch the full video below, including a second video showing a sideline view of the race.